Page 2
Here is a round up of stories that just didn't make the /Film front page, or what we like to call.... Page 2!
This Kill Bill Billboard installation might be the coolest I've ever seen. [bloggingwv]
Check out this link to see a new Dark Knight trailer which has never been seen before!
Warner Home Video has announced a Blu-ray release for The Lost Boys. [bloody-d]
About 150 of 200 moviegoers walked out of a screening of Uwe Boll's on Friday night. Wait, 200 people paid to see a Uwe Boll film?! [NJ]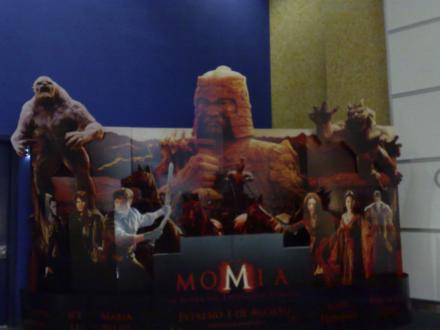 /Film reader Victor V sent over this photo of a massive mummy cardboard standee. Click above to enlarge or see more photos here.
Jack Black denies rumors that he will play Bilbo Baggins in The Hobbit. Yeah, like anyone actually believed the rumors in the first place... [mtv]Mel Brooks denied reports that he's not shuttering his 30-year-old production shingle Brooksfilms. [THR]
The soundtrack for Universal Pictures' Wanted can now be previewed on MySpace.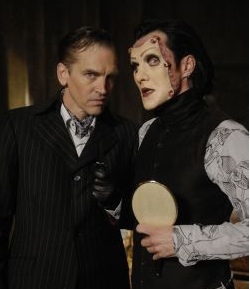 Darren Bousman has posted a new image from Repo! The Genetic Opera on his online blog.
The family of Heath Ledger plans to fly from Australia to New York for the world premiere of The Dark Knight. [fox]
Kelsey Grammer, suffered a mild heart attack during the weekend in Hawaii three weeks after his latest show was canceled. [reuters]
Hogwarts Divination professor Sybill Trelawney, played by Emma Thompson in the previous films, will not be in Harry Potter and the Half-Blood Prince. [snitchseeker]
Alexandre Bustillo and Julien Maury are in discussions with Dimension Films about directing the follow-up to Rob Zombie's Halloween. [shock]
Robert Justman, a producer on both Star Trek The Original Series and Star Trek The Next Generation died at his home in Los Angeles Wednesday from complications due to Parkinson's disease at the age of 81. [trekmovie]
MTV Movie Awards has released this exclusive trailer for American Mall. It's like High School Musical, but in a mall... [traileraddict]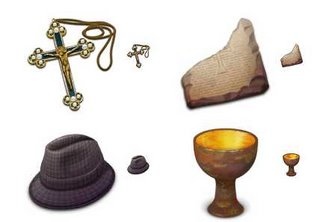 Icon Factory has added Indiana Jones and the Last Crusade desktop icons.
The first rule of Fight Club is We Don't Talk about Fight Club. The second rule of Fight Club is... Hey, did you hear there is a Fight Club in Union Square? [andiamnotlying]
The Simpsons cast has signed a four-year deal that will solidify a 20th season. [variety]Rejects counts down the Ten Most Memorable CG Animated Characters of All-Time.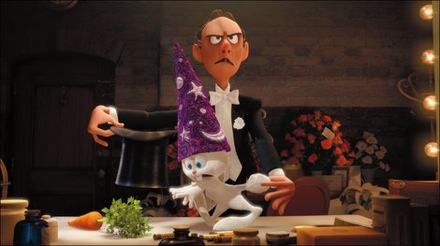 Anne Thompson has a new photo for the upcoming Pixar short, Presto, which will be attached to WALL-E.
Buzz Lightyear heading into space courtesy of NASA [UpcomingPixar]
Director Peter Segal talks about all the cameos and homages in the big screen adaptation of Get Smart. [scifi]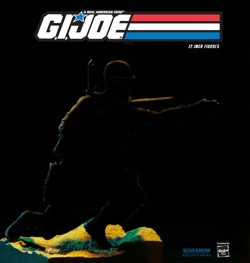 Sideshow Collectables has added a teaser shot of the first figure in their new fully articulated G.I. Joe 12" line: Snake Eyes.
Collider has the trailer for the Get Smart direct-to-dvd spin-off movie Bruce and Lloyd: Out of Control.Yoko Ono lost her lawsuit against Ben Stein over use of John Lennon's Imagine in the documentary film Expelled. [playlist]
Universal is looking for answers into the fire which destroyed popular sets on the backlot. [variety]
Variety Editor Peter Bart has a blog?! Has hell frozen over?
Lionsgate will distribution Transporter 3 in U.S. and Canada. [comingsoon]
Did you know there is a website called sarahjessicaparkerlookslikeahorse.com? I kid you not!