Michael Bay And Platinum Dunes Making Ouija Board Movie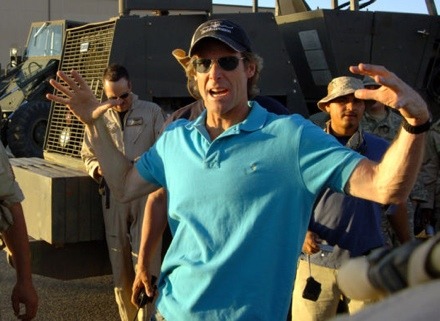 Thought Slashfilm had let this one get past us, did you? No way! Like a freshly charged cougar stashing away a coveted Von Dutch trucker hat (and an STD) at the mall, we were saving it for the weekend. Platinum Dunes is teaming up with Hasbro to bring the board game, Ouija Board, to so many theaters you won't escape it! Michael Bay is involved in a producing capacity, so don't count out day-glo Rasta phantasms with Uzis just yet. Gotta love how the trades are all, "no log line has been announced." But they partially redeem themselves by reporting that the film will "not be like Jumanji."
The flick will be the first in Hasbro's major development deal at Universal, where games like Candy Land and Clue (again) are also being adapted. If there's slight confusion sloshing against mental reference, this is not a remake of Witchboard; moreover, isn't it sort of strange how there's not a definitive Ouija Board movie? A lot of geeks are bemoaning the film already, but the potential for fun brain cell death glazed in Platinum Dunes' slick aesthetic sits well with me. Others have pointed out that due to Hasbro's involvement a PG-13 rating is probably in the cards. This is further supported by the attached screenwriter, David Berenbaum (Disney's The Haunted Mansion, Elf). Unless IMDB is mistaken, Ouija Board would then mark PD's first non-R outing. Maybe the geeks have a point, but the film is sure to be worthier of a popcorn throw than Prom Night.
Discuss: D-O Y-O-U C-A-R-E?