Kyle Newman Takes Back Fanboys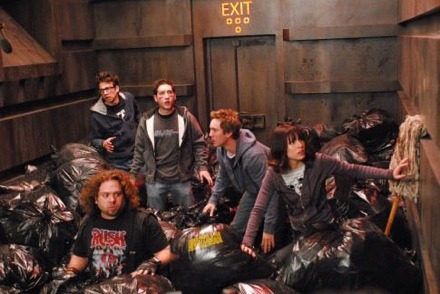 It appears that The Weinstein Co has brought director Kyle Newman back on board to make the final cut of Fanboys. The New York Times ran a story a couple weeks back about Microsoft. Newman worked on a short film / advertisement for the Redmond-based software company. Apparently no one in the movie sector read the article because buried somewhere in the advertising section. Thankfully /Film reader Iron Monger spotted it, because hidden inside the article was a one-line quote from Kyle himself:
"I have been brought back into the editing room to work on a final version," Kyle said. "All the key people are back. That's all good."
So there you have it. It appears that Kyle Newman has officially returned to work on a final version of the film. No word on if the movie will get a theatrical release or go direct-to-dvd. Although if I were The Weinstein Co, I'd at least test the waters with a limited theatrical release. A fanbase is certainly there, but can TWC convince them to see it after all the shit they pulled?
photo credit: Flickr