Page 2
Here is a round up of stories that just didn't make the /Film front page, or what we like to call.... Page 2!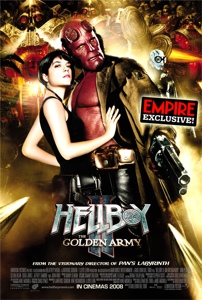 Empire has a new international Hellboy II: The Golden Army movie poster.
DVD producer Paul Prischman has brain cancer and they are trying to raise funds by having a very special screening of Blade Runner: The Final Cut in stunning 4K digital projection on the Warner Bros lot hosted by Sir Ridley Scott, and with cast and crew scheduled to also appear. Tickets are only $50, and it goes for a really good cause. [digitalbits]
Movie Mistakes has already found 68 mistakes in Indiana Jones and the Kingdom of the Crystal Skull.
Harvey Korman has passed away, at the age of 81. [AP]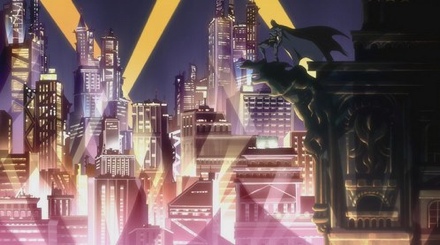 io9 has a look at the slightly different Gotham city we will see featured in the direct-to-DVD animated movie Batman: Gotham Knight.
Amazon is working on an online streaming movie service. [techcrunch]
Watch the two alternative endings for the season finale of LOST on Defamer.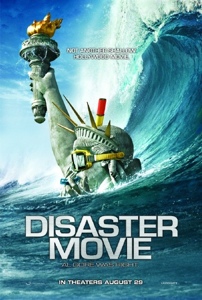 Cinematical has the poster for the new spoof flick Disaster Movie. I'll probably never see the movie, the poster looks stupid, but you gotta love the tagline "Al Gore Was Right".
If you read between the lines, Netflix CEO Reed Hastings is basically predicting the end of physical media rental in five years. [gizmodo]
Blockbuster will launch in the coming month a pilot test of in-store kiosks that will allow consumers to download movies onto portable devices in two minutes. Lame. [THR]
Go-Getter director Martin Hynes's next film will be titled "4 AM Automatic", inspired by the early films of Hong Kong filmmaker Wong Kar-Wai and the Black Keys song, "10 AM Automatic". [playlist]
Shock has a listing of the special features on the upcoming direct-to-dvd sequel Lost Boys: The Tribe.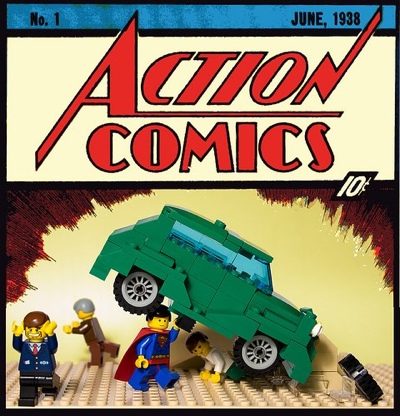 Julian Fong made a LEGO recreation of the cover of Action Comics #1. [via Superpunch]
Fears of a Hollywood actors strike remain high as contract talks resumed this week ahead of the current June 30th deadline. [guardian]
Rejects counts down ten chick flicks that Guys can like too.
Great White Snark wonders what Brett Ratner would tweet if he had a twitter account.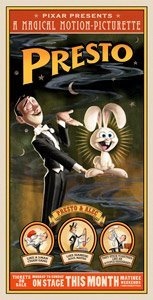 The Pixar Blog found the official photo on buzz-et-cieor for Pixar's upcoming short film PResto. Who knew that the Pixar short films had posters?
Ewan McGregor says he will not appear in a possible sequel to Trainspotting. [digitalspy]
A second trailer for The Mummy: Tomb of the Dragon Emperor will be attached to Wanted. [rob cohen]
FirstShowing takes a look at 12 Indie Gems You Can't Miss This Summer.
The Dark Knight Original Motion Picture Soundtrack will be released on July 15th 2008, a few days before the movie opens nationwide. [shh]
Garbage's Shirley Manson has been cast in Terminator: The Sarah Connor Chronicles. [THR]