Zack And Miri Make A Porno Teaser Trailer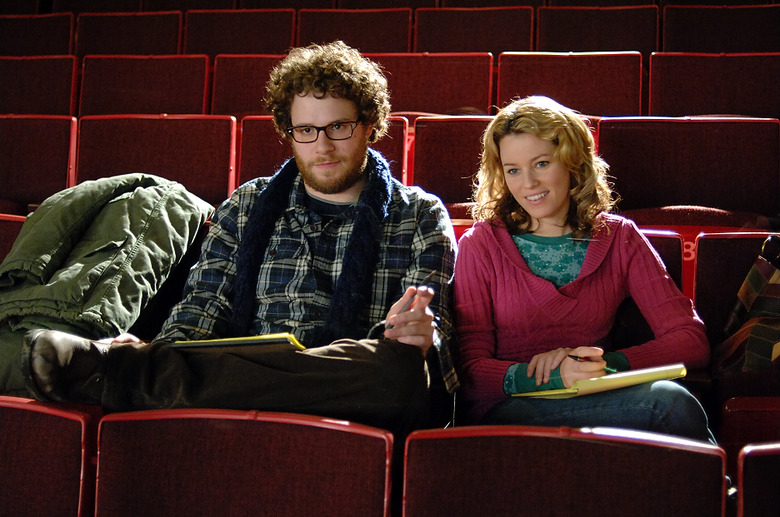 Kevin Smith has released the first internet teaser trailer for Zack and Miri Make a Porno. The teaser trailer appears to be a set of improvised lines or outtakes, from a scene where Zack and Miri are auditioning potential cast members for their porno.
"Don't call it a trailer, 'cause it's not a trailer; it's a teaser," warns Smith. "There ain't a frame of footage in this puppy that's in the actual flick, so feel free to watch it without fear of 'spoilers'. This is just a little something to give you a bit of a feel for the flick."
The internet teaser gives us a good idea of the vulgar-infused humor we should expect from the film. Check out the trailer below, and as always, tell me what you think in the comments!
"You'll get plenty of footage in the actual trailer when it drops. A teaser's just supposed to tease."
Rumor has it that the film's theatrical trailer will be attached to Pineapple Express, which also happens to star Seth Rogen.
[flv:http://bitcast-a.bitgravity.com/slashfilm/trailers/zackandmiriteaser.flv 470 266]
Zack and Miri are two lifelong friends who are so deep in debt that they decide to enlist the help of their friends to make a porno movie for some quick cash. But as everybody starts "doing" everybody, Zack and Miri realize that they may have more feelings for each other than they previously thought. The film stars Seth Rogen, Elizabeth Banks, Craig Robinson, Traci Lords, Katie Morgan, Ricky Mabe, Jeff Anderson, and Jason Mewes.
Zack and Miri Make a Porno hits theaters on October 31st 2008.