Page 2
Here is a round up of stories that just didn't make the /Film front page, or what we like to call.... Page 2!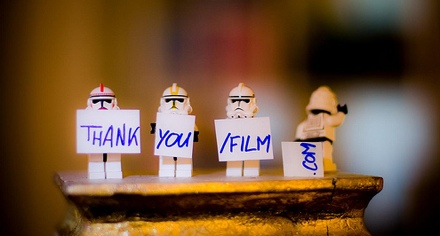 Last week we featured a 365 photo art project in Cool Stuff called Troopies where Icedsoul takes a photo each day of LEGO Star Wars stormtrooper figures in different situations. A lot of our readers checked it out, enough that they called the spike if traffic "the /film effect". Icedsoul posted a Thank You photo on May 23rd. Very Cool!
David Letterman's Top 10 list for May 22nd was the Top Ten Things Overheard in Line to See the New Indiana Jones Movie.
Rob Knox, a British teenage actor playing Ravenclaw student Marcus Belby in the upcoming Harry Potter And The Half-Blood Prince was stabbed to death during a brawl in London. [latinoreview]
Jeff Anderson takes a look at the films that influenced Indiana Jones.
Marvel executive Peter Cuneo says that Marvel has made a decision not to make any R-rated films. [iesb]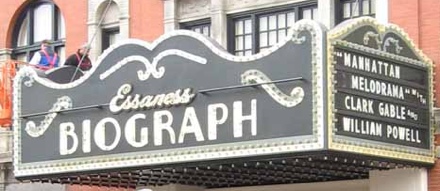 HollywoodChicago has set photos of John Dillinger Killing from Public Enemies.
Joseph Pevney, the director of numerous episodes of Star Trek: The Original Series, including "The City on the Edge of Forever," died this week. [trekmovie]
The Cannes Film Festival have announced their award winners: Entre Les Murs (The Class) won the Palme d'Or, Gomorra won the Grand Prize, and Nuri Bilge Ceylan won Best Director for Three Monkeys. [firstshowing]
Russian Communists have condemned Indiana Jones and the Kingdom of the Crystal Skull [FSR]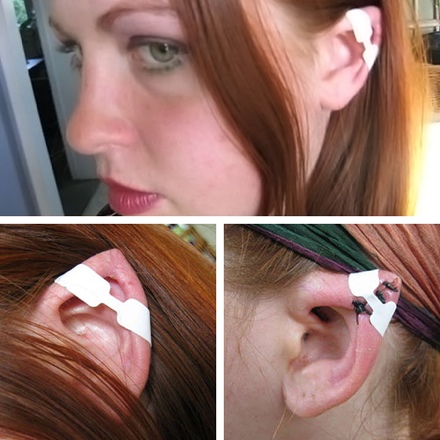 Kimmie modified her body to have elf ears. And you thought Star Wars fans were hardcore.The Movie Blog takes a look at franchises which have a big gab between sequels.
An unconfirmed rumor say Shia LaBeouf is going to be filming Transformers 2 in University of Pennsylvania's Castle Fraternity this June. [duelingtampons]
We updated our story First Look: Kristin Kreuk in Street Fighter: The Legend of Chun-Li with a high resolution version of the photo.