Sony To Release Spider-Man 4 In 2010?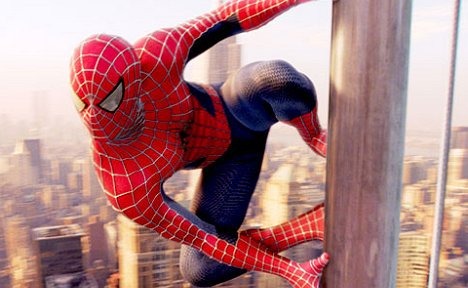 Will the original squad be back, or will Sony recruit new talent? A week ago we reported on the rumor that Spider-Man 4 and Spider-Man 5 will be filmed back-to-back, Back to the Future styles. Today, a quote from Marvel's Vice Chairman, Peter Cuneo, hit the Net via IESB regarding Sony's stirring plans for a third sequel...
"As far as Spider-man 4, it's really up to Sony, it's up to them, most likely scenario is 2010 or 2011 but we can't speak for them and I think, that we don't know. They have given us their re-up payment for that film so you know they're going to make it within a reasonable time frame. Sony may be looking at some issues with the cast and so on, I think they have to make some decisions."
Maybe it's me, but all of these recent quotes from Marvel honchos have a newfound tone of "We're kicking ass and taking names, and, of course, we have outside properties as well. No big deal." So, screenwriter James Vanderbilt (Zodiac) has apparently turned in a script for Spidey 4 that inherently ties to a fifth film; if this is how the franchise plays out, I'd imagine (rather predictably, yes) that an unprecedented bag of cash the size of a Dubai island would need to be exchanged to bring back Sam Raimi, Tobey Maguire and Kirsten Dunst. And if I had to place a blind bet, I'd say a new A-list director (and, if so, probably a new star) is in store to bring Peter Parker into the next decade. Dunst is the cigarettes to the keys and wallet, here. What does your Magic 8ball tell you?