John Cusack And Chiwetel Ejiofor Cast In Roland Emmerich's 2012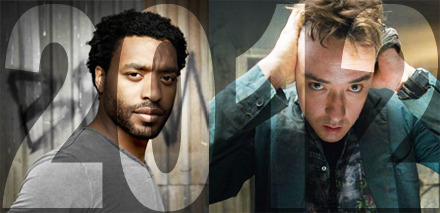 John Cusack and Chiwetel Ejiofor (Redbelt) have been cast in Roland Emmerich's sci-fi summer blockbuster movie 2012. An academic researcher opens a portal into a parallel universe and makes contact with his double in order to prevent an apocalypse predicted by the ancient Mayans. December 21st 2012 is the last day of the Mayan calendar, believed to be the end of the world.
Emmerich is best known as the director of Independence Day, Stargate and Universal Soldier. But as of recent years the German director has produced lackluster efforts: Godzilla, The Day After Tomorrow and 10,000 BC. Bad news is that Emmerich penned the screenplay with composer turned writer Harald Kloser, the same guy behind 10,000 BC. Hopefully the addition of Cusack will raise the level of this project.
2012 begins filming shooting in February 2009.
source: Variety