Cannes Posters: Bad Lieutenant, Law Abiding Citizen, Slumdog Millionaire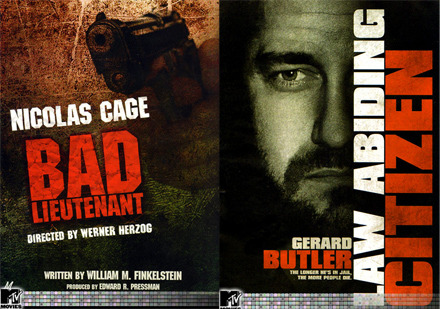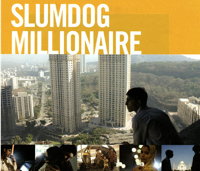 MTV has a batch of new movie posters from Cannes. The three most interesting can be seen above:
Werner Herzog's (Grizzly Man) remake of Bad Lieutenant starring Nicolas Cage.
Frank Darabont's (The Shawshank Redemption, The Green Mile) Law Abiding Citizen which stars Gerard Butler as an assistant D.A. is targeted by a victim of the legal system who looks to exact a certain revenge.
Danny Boyle's (Trainspotting, 28 Days Later...) Slumdog Millionaire, a comedy about an illiterate kid who looks to become a contestant on the Hindi version of Who Wants to be A Millionaire in order to re-establish contact with the girl he loves, who is a huge fan of the show.
Slumdog Millionaire has completed filming, while the other two films are in preproduction. Check out more movie posters from Cannes on MTV.