Mary Elizabeth Winstead Cast In Scott Pilgrim Vs. The World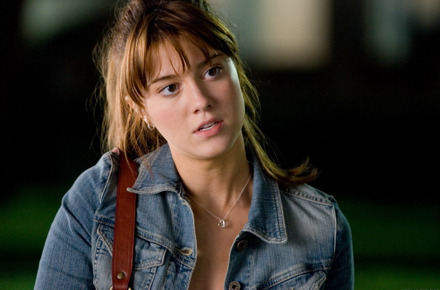 Mary Elizabeth Winstead is in negotiations to star opposite Michael Cera in the big screen adaptation of Scott Pilgrim vs. the World. Hot Fuzz and Shaun of the Dead helmer Edgar Wright is set to direct based on a screenplay he co-wrote with Michael Bacal (who is also penning the fictional remake of The King of Kong).
Based on the Oni Press graphic novel Scott Pilgrim Volume 1: Scott Pilgrim's Precious Little Life, written by Bryan Lee O'Malley. Winstead will play an American delivery girl named Ramona V. Flowers, the dream woman of a 23-year-old Canadian slacker (Cera) who must battle and defeat her seven evil ex-boyfriends to win her heart. Scott Pilgrim was recently ranked 89th on Wizard magazine's list of the 200 Greatest Comic Characters of All Time. You can preview 23 pages of the graphic novel on ScottPilgrim.com.
source: THR