City Of Ember Movie Trailer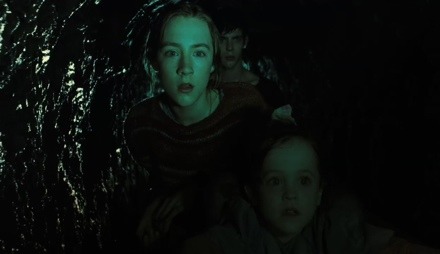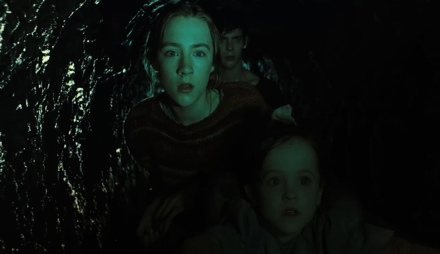 The latest fantasy novel adaption from Fox Walden is City of Ember. Based on the 2003 novel by Jeanne Duprau, Ember follows two kids, Lina and Doon, who live in the City of Ember, where the sky is always dark. As Ember's power source begins to fail and the lamps start to flicker, they search for clues that will unlock ancient mysteries about the city and save the people of Ember. The film stars Bill Murray, Tim Robbins, Saoirse Ronan, Harry Treadaway, Toby Jones, Martin Landau, Mackenzie Crook, Mary Kay Place, and Marianne Jean-Baptiste.
I've been waiting for a really long time for a good children's fantasy film like the stuff from my childhood (Henson's Labyrinth anyone?). My theory is that most of the recent films, Narnia and the recent Potter films included, have forgotten the ingredient that makes these type of stories worth watching – that being the fun. But the whole point of being in a fantasy world is to enjoy some of it's magic and wonder. And while story is very important, too much story can lead to too few of these fun and wondrous moments I'm talking about. And while this teaser trailer is only a minute and a half in length, not nearly enough to give a full indication of the film, I can see that the almost steam-punkish production design could easily lend itself to the fun and wonder that I was previously referring to. But tell me what you think in the comments after watching the trailer below.
[flv:http://bitcast-a.bitgravity.com/slashfilm/trailers/cityofemberteaser.flv 470 270]
City of Ember hits theaters on October 10th 2008.Discuss: What do you think of the City of Ember movie trailer?