Crystal Skull Stolen In California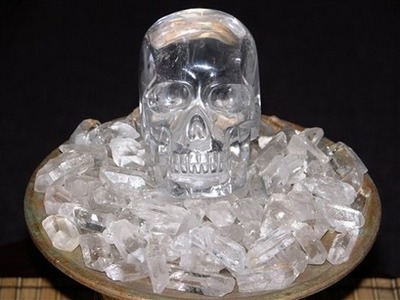 A large crystal skull, the real life basis for the upcoming Indiana Jones film, was stolen from a Southern California-based New Age store. The 500-year-old skull was on loan at Kindred Spirits in Claremont for about the last four months before it went missing about two weeks ago. Hundreds of crystal skulls are believed to be in existence, most of which experts dismiss as fakes made by antiquities traders in the 19th century.
The shop owner believes the attention from the upcoming release of Indiana Jones and the Kingdom of the Crystal Skull prompted the theft. If movies have taught me anything, I suspect either the evil Russian Soviets or a guy with a fedora hat and leather whip is likely involved.
source: AP