Page 2
Here is a round up of stories that just didn't make the /Film front page, or what we like to call.... Page 2!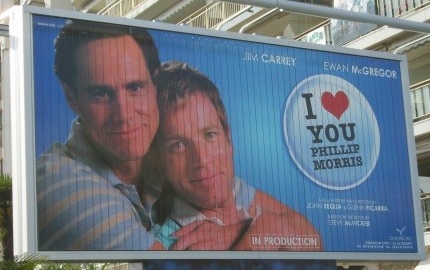 Cinematical has a photo of the I Love You Philip Morris billboard at Cannes.Adam Brody talks to IGN about his preparation for the now defunct Justice League movie.
National Lampoon's Homo Erectus looks horrible. Check out the red band movie trailer on Trailer Addict, if you dare!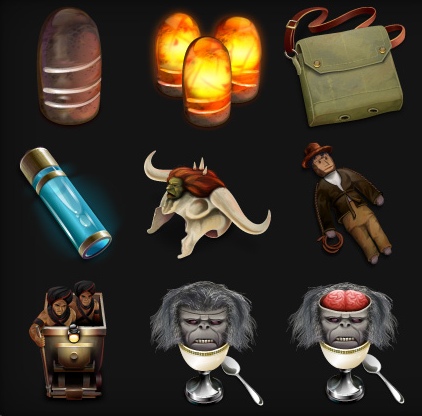 IconFactory has released their Indiana Jones and the Temple of Doom Icon Set.Uwe Boll told RT what his five favorite films are â€" and, considering he's the man who cast Tara Reid as a brilliant archaeologist and made such clunkers as BloodRayne and Dungeon Siege, his picks are kind of surprising. (Apocalypse Now, Dances With Wolves, Clockwork Orange, Citizen Kane, and The Searchers.)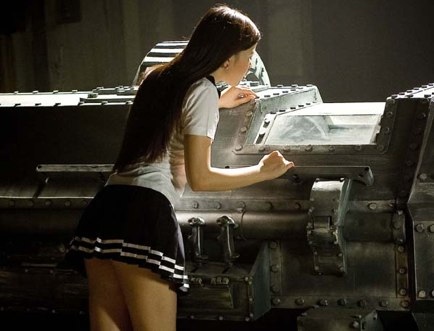 io9 has a first look at Killdroid: A Mechanical Love Affair.Defamer counts down the Top Five Most Cringeworthy Facial Hair Moments in Cinematic History.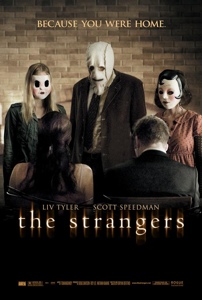 The new poster for The Strangers is kinda creepy. [bloody-disgusting]
AICN has the first test screening review of Kevin Smith's Zack and Miri Make a Porno. The reviewer says "it's similar to "The 40-Year-Old Virgin" – it's a raunchy sex comedy that also wants to have a sweet romance at its center" and claims the hillarious dialogue is "some of the strongest stuff I've heard from Smith in years", but says "the heart of the movie doesn't really fly". Sounds to me like something that might be fixed in editing. It's also revealed that Justin Long makes a cameo.
Lucasfilm has announced that "Star Wars Weekends" at Disney's Hollywood Studios will give a sneak peek at Star Wars: The Clone Wars , coming to theaters on August 15th. [ComingSoon]
FirstShowing takes a look at the 10 Best and Worst Rappers Turned Movie Actors.
Before you watch the documentary on the new special edition of Raiders of the Lost Ark, beware that a certain character's identity, which may or may not be a spoiler from Indiana Jones and the Kingdom of the Crystal Skull, is revealed on screen. [filmchat]
The Movie Blog lists Five Ways Iron Man was better than Batman Begins.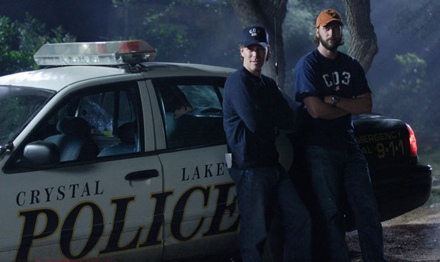 Bloody-Disgusting has the first photo from Platinum Dunes remake of Friday the 13th.Lance Henriksen (Near Dark, Pumpkinhead) has completed a cameo for Jennifer's Body. [Shock]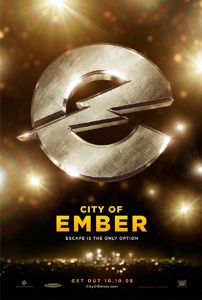 Cinematical has the teaser poster for City of Ember. Meanwhile Fox Walden has launched the official teaser website at CityofEmber.com.CinemaBlend has details on the 25th anniversary dvd release of WarGames.Rotten Tomatoes Names Harrison Ford's Ten Best Film Characters.ABC News lists Five Science Fiction Movies That Get the Science Right.Diablo Cody will be the next guest programer at Hollywood's New Beverly Cinema: "To me, the movie night I keep hyping, because I'm so excited about it, is Little Shop of Horrors, the '86 version, and Labyrinth. And I'm going to do Nightmare on Elm Street 3 with Fright Night. Midnight Madness with Wet Hot American Summer. I'm gonna try and get both Reitman's in and do an Ivan and Jason double-bill." [shock]Zap2It has script reivews of Fox's two new shows – JJ Abrams' Fringe and Joss Whedon's Dollhouse.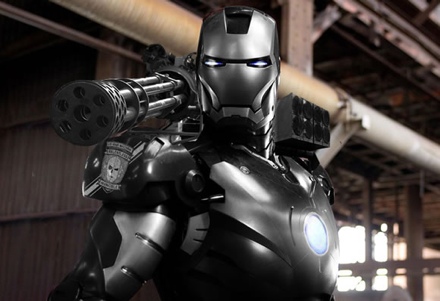 Rejects has this fan art showing what the movie version of War Machine might look like in the Iron Man sequel.
Arcade Fire will be scoring Richard Kelly's The Box. [playlist]
Madagascar: Escape 2 Africa will be released into IMAX® theatres worldwide on November 7, 2008. [CS]Audrina Patridge, one of the stars of MTV's The Hills, will make her feature debut opposite Chris Carmack and Laura Vandervoort in the Charles Winkler-directed Into the Blue 2. [THR]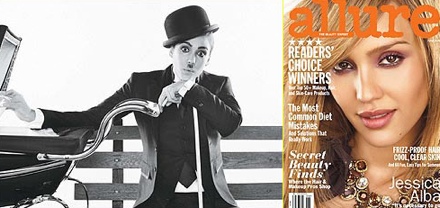 Jessica Alba does her best impersonation of the iconic Charlie Chaplin in the June 2008 issue of Allure. [justjared]
The CW has given a 13-episode midseason renewal to Reaper. [variety]
Andras Hamori's H20 Motion Pictures has greenlit The Gate — 20 Years Later, a sequel to the 1987 horror film that terrified me as a child. [bloody-disgusting]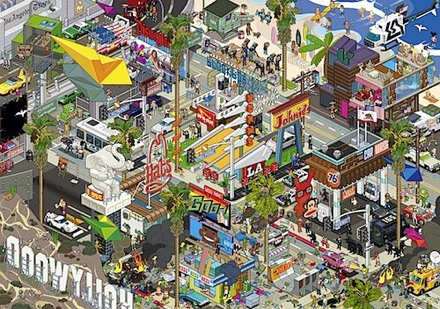 eBoy's latest poster takes on Los Angeles.The Mythbusters will take on Indiana Jones.Rotten Tomatoes takes a look at New Line's 40 years of independence (before getting gobbled up by WB), 25 movies to celebrate their legacy.