Box Office Tracking: Indiana Jones 4 Targets $170M In First Five Days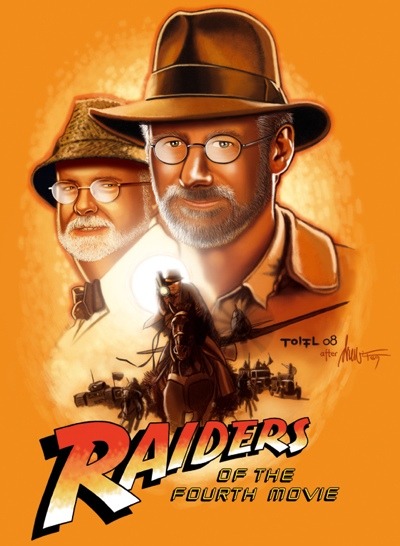 Steve Mason is predicting that Indiana Jones and the Kingdom of the Crystal Skull will make $162 – $172 Million in it's first five days of release domestically.
It opens on Thursday, May 22 at Midnight (Wednesday night), so this will make for a huge opening day, which I am projecting in the $41M-$44M range (that includes Wednesday night after midnight screenings). Then Friday should be $32M-$34M, Saturday will likely tick up to $34M-$36M and the Sunday leading into the holiday will be on par with Friday. With a Memorial Day Monday of $22M-$24M, I am calling for a 5-day gross in the $162M-$172M range.
Jones may come close to breaking the highest 5-day opening gross record, which is currently held by Star Wars: Episode III – Revenge of the Sith with $172.8 million.
The art above was created by Patrick Toifl.