Guy Ritchie Attached To Direct Sgt. Rock For Joel Silver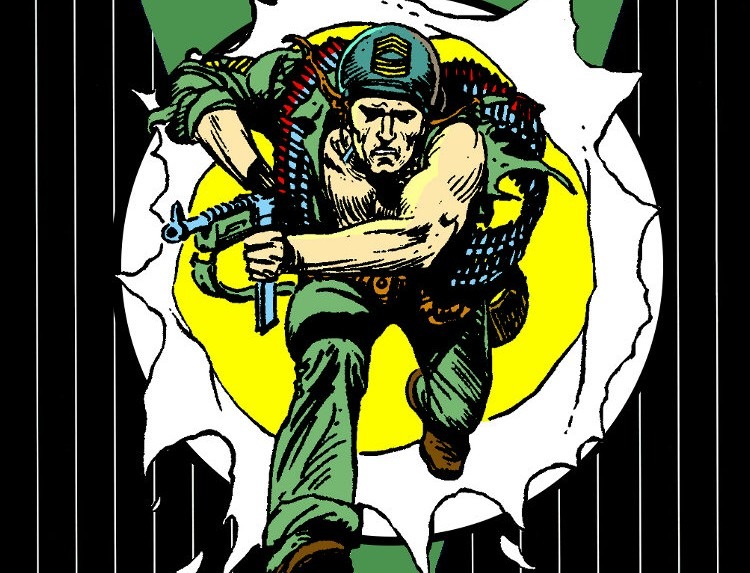 Fresh off working with Guy Ritchie on Rocknrolla (due this October), mega-producer Joel Silver says he's tapped the British director/major Madonna fan to see through his long gestating comic book adaptation of Sgt. Rock. AICN got the succinct scoop...
Moriarty: But you do that with properties. You stick by them, like SGT. ROCK. You have developed that for a long time now...
Joel: I'm going to make that. I'm going to make that very soon. With Guy Ritchie, I think.
Moreover, Sgt. Rock screenwriter John Cox, who also adapted Virgin Comics' wartime-set Virulents due in 2009, has posted Silver's statement on his MySpace. Years ago, Sgt. Rock was planned as a big budget Schwarzenegger vehicle, and last year Cox briefly threw around Kiefer Sutherland's name for the title role, but no actor has been set. What's cool about the film is that it will apparently keep the comics' gruff World War II setting instead of going the Iraq-update route, and rather than an origins story, Cox has said it will focus on Rock after he's seen considerable combat/bloodshed.
Not sure what I think of Ritchie's involvement. He's never tackled a project this large and multi-faceted, but his early films have cockney flare for days. What do you think?