Richard Kelly Publicly Denounces Involvement In Donnie Darko Sequel; Teases The Box Score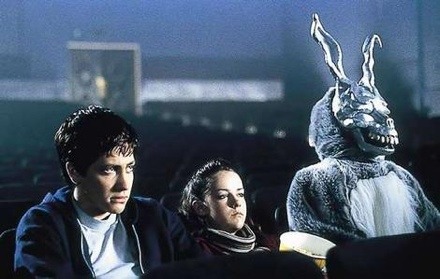 Last week when it was revealed that a Donnie Darko sequel S. Darko was about to enter into production, we passed along an e-mail with someone we know at Darko Entertainment that assured us that "Richard, Sean, and every ounce of Darko Entertainment are 150% NOT INVOLVED." Now Richard Kelly has decided to come out of the editing room on The Box to publicly denounce involvement in the sequel:
"To set the record straight, here's a few facts I'd like to share with you all – I haven't read this script. I have absolutely no involvement with this production, nor will I ever be involved," writes Kelly. "I have no control over the rights from our original film, and neither I nor my producing partner Sean McKittrick stand to make any money from this film."
Kelly says that he has spent the last few months editing The Box, and teases that they have stared "to work with a very famous band who is honoring us with being the first fillmmakers they've ever scored a film with." Any guesses? Expect an announcement sooner rather than later.