The X-Files: I Want To Believe Movie Trailer - What Do You Think?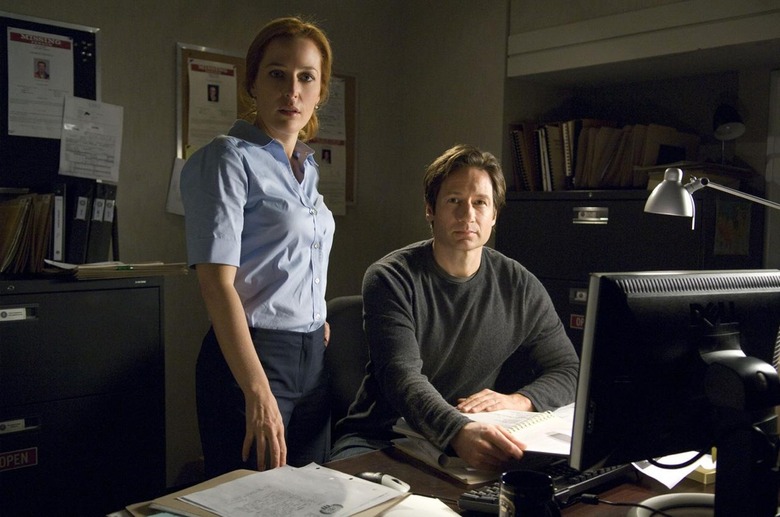 The new movie trailer for The X-Files: I Want to Believe is now online. What are you waiting for, watch it below and tell me what you think in the comments!
[flv:http://bitcast-a.bitgravity.com/slashfilm/trailers/xfilestrailer1.flv 470 200]
You can also watch The X-Files: I Want to Believe trailer in High Definition on IGN. The X-Files: I Want to Believe hits theaters on July 25th 2008.
I know I'm probably going to get bashed for this but... I'm still wondering what this film will bring us beyond an extended reunion episode. Sure, we get a big sweeping helicopter shot with tons of extras, but beyond that, what will make this story worth telling on the big screen? They're still keeping many of the details tightly under wraps. And I understand the appeal of this franchise holds on mystery. So may be they are holding back on the cinematics. I want to believe (pun intended) that this movie will offer more exciting things than people running around because there is something hidden below the ice.
Discuss: What did you think of the X-Files 2 movie trailer?