Photos: Bong Joon Ho, Leos Carax, And Michel Gondry's Tokyo!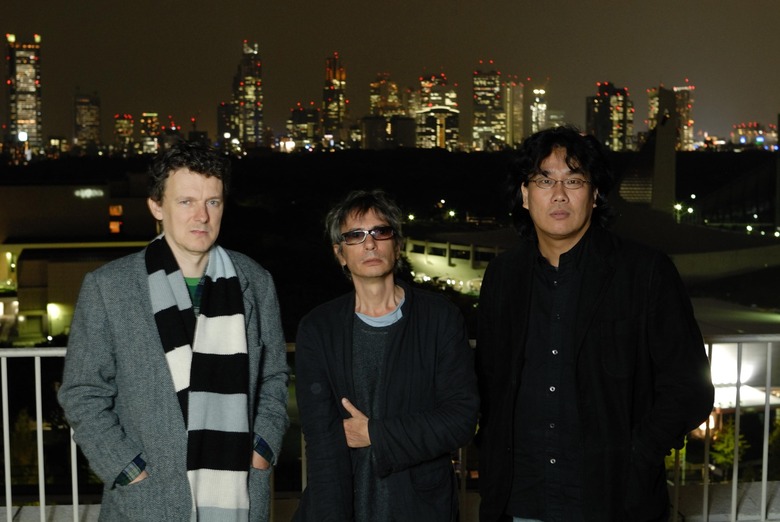 Another bunch of photos direct from the Cannes Film Festival, which begins this week. Tôkyô! is the upcoming three part anthology project, a triptych film in the same tradition of New York Stories or Paris, je t'aime, from directors Bong Joon Ho (The Host), Leos Carax (Bad Blood) and Michel Gondry (Eternal Sunshine). Each director tells an odd little story set in Japan's capitol.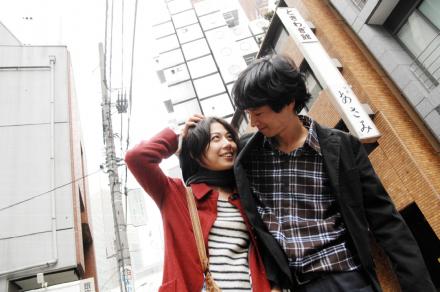 Michel Gondry's 30-minute segment is titled "Interior Design". Written by Gondry and comic author Gabrielle Bell, Design is based on Bell's comic book "Cecil and Jordan in New York" from "Kramer's Ergot #5". The surreal fable of a young couple who moves to Tokyo in search of a future. While the boy's ambition is clear – be a movie maker- the girl drifts gradually apart. Both of them will be drowned in the imensity until the girl [Ayako Fujitani, Steven Seagal's Japanese daughter], feeling alone, discovers something strange … she eventually turns into a chair. Sounds like something Gondry would make.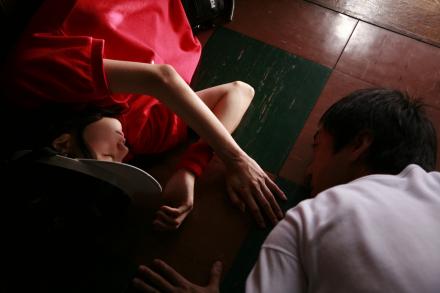 Bong Joon Ho's segment is tentatively titled "Shaking Tokyo", stars Yu Aoi (All About Lily Chou-Chou), Kagawa Teruyuki "Sway (Yureru)", Takenaka Naoto (Ping Pong/Swing Girls). He is a hikikomori – like many others in Japan, he has withdrawn from all contact with the outside world .When the pizza delivery girl faints during an earthquake, the unthinkable happens – the man falls in love. Will he take the unimaginable step : leaving the dead security of his apartment for the streets of Tokyo ?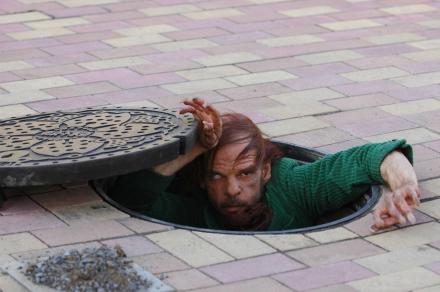 Leos Carax's segment Merde, follows a mysterious man who spreads confusion on the streets of Tokyo through a succession of irrational and provocative acts. " The Creature of the Sewers " as the media have dubbed him, arouse passion or repulsion. He will be captured, judged and then...
You can also watch the teaser trailer we posted earlier in the week.