High Resolution Photos: Josh Brolin As George W. Bush In Oliver Stone's W.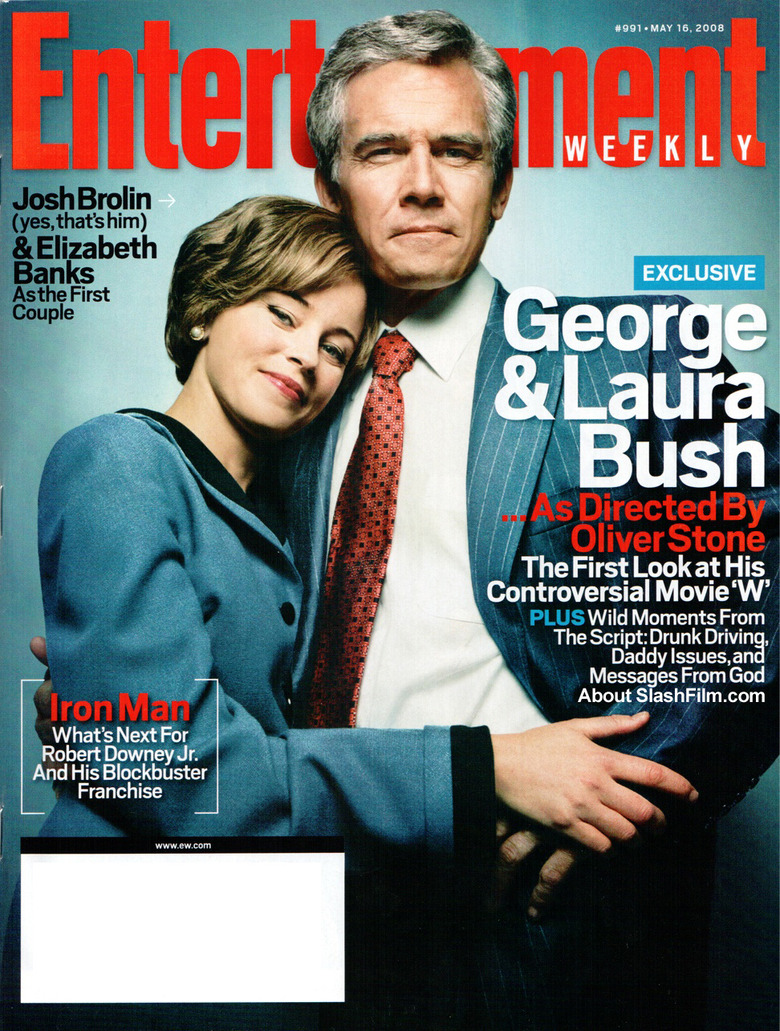 The latest issue of Entertainment Weekly has the first photos of Josh Brolin and Elizabeth Banks as George and Laura Bush from Oliver Stone's upcoming film W. Problem is, when we posted the photos last week no one had a high resolution scan of the two photos. Click on the photo above and below for higher resolution versions.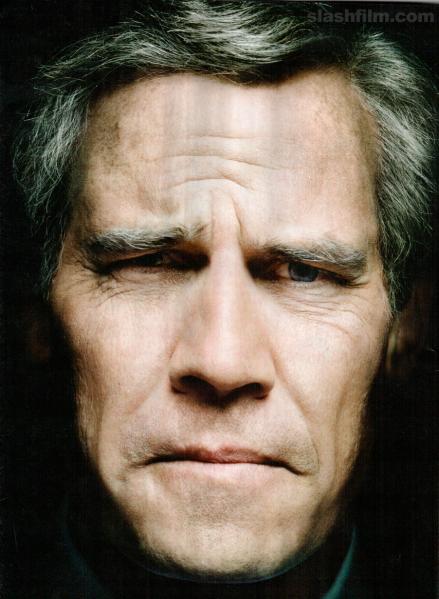 Co-starring James Cromwell as George H. W. Bush, Ellen Burstyn as Barbara Bush, and Rob Corddry as Ari Fleischer. Based on the life and presidency of George W. Bush, Stone has compared W. to The Queen and Nixon. The screenplay was written pre-strike by Stanley Weiser, who had co-wrote Wall Street with Stone. Weiser and Stone read 17 books as part of their research for the script. W. began filming late last month in Shreveport, Louisiana. Friday it was announced that Lionsgate will release the film nationwide on October 17th 2008, just in time for the presidential election in November 2008.