Gore Verbinski To Direct BioShock Movie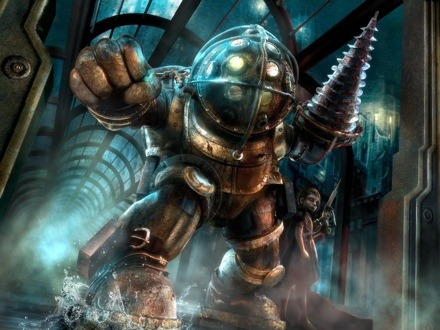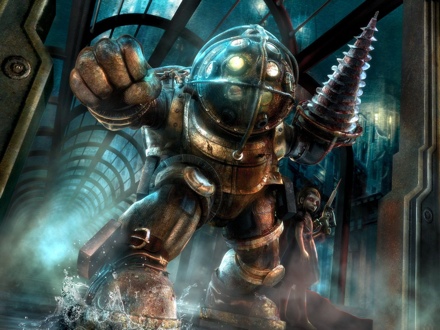 Universal Pictures has signed Pirates of the Caribbean trilogy helmer Gore Verbinski to direct and produce an adaptation of the popular video game BioShock. Aviator screenwriter John Logan is in talks to pen the script. Logan's filmography also includes Any Given Sunday, Gladiator, The Last Samurai and Sweeney Todd.
Take-Two Interactive is getting a multimillion-dollar advance against gross points on the film. It is believed to be the biggest video game-to-movie deal since the infamous aborted Halo movie deal between Universal and Fox, for which Microsoft got $5 million against 10%. The BioShock deal is structured in a way ensuring the movie won't end up in turnaround.  Verbinski plans to start pre-production as soon as Logan's script is finished and approved.
Since it's release in August, Hollywood has eyeing a big screen adaptation of this popular first-person shooter. Praised for its morality-based storyline, immersive environment and Ayn Rand-inspired dystopian setting, the game has received overwhelmingly positive reviews, and ranks as the thirteenth best video game on Game Rankings. Set in an alternative history 1960, BioShock follows the story of a plane crash survivor named Jack, who must explore the underwater Objectivist-dystopian city of Rapture, and survive attacks by the mutated beings and mechanical drones that populate it. Jack is drawn into a power struggle during which he discovers that his will is not as free as he'd thought. I have also included the trailer for the video game below, so that you can get a better idea of what the game is about.
 [flv:http://media2.slashfilm.com/slashfilm/trailers/bioshockgame.flv 470 264]
Pan's Labyrinth director Guillermo del Toro recently praised the game:
"I love BIOSHOCK from a design point of view," said del Toro. "The BIOSHOCK universe is indeed wonderful."
The visuals are certainly cinematic enough for a big budget film, and critics have praised the game for it's story, something not common in the video game field. Verbinski noted that Rapture's art deco design and visually arresting characters attracted him to the project.
"I think the whole utopia-gone-wrong story that's cleverly unveiled to players is just brimming with cinematic potential," said Verbinski. "Of all the games I've played, this is one that I felt has a really strong narrative.
source: Variety