Criterion Collection Goes Blu-Ray

If you're a real film geek than you have a section of your DVD shelf dedicated to Criterion Collection DVD releases. Good news for the High Definition fans, Criterion Collection has announced that they are going Blu! Check out the e-mail that was sent to Crietrion newsletter subscribers:
Dear Criterion Collection Newsletter subscriber,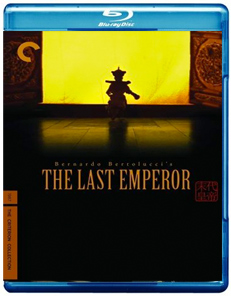 We've got some exciting news for this fall, and we wanted you to hear it first. Our first Blu-ray discs are coming! We've picked a little over a dozen titles from the collection for Blu-ray treatment, and we'll begin rolling them out in October. These new editions will feature glorious high-definition picture and sound, all the supplemental content of the DVD releases, and they will be priced to match our standard-def editions. Here's what's in the pipeline:
The Third Man
Bottle Rocket
Chungking Express
The Man Who Fell to Earth
The Last Emperor
El Norte
The 400 Blows
Gimme Shelter
The Complete Monterey Pop
Contempt
Walkabout
For All Mankind
The Wages of Fear
Alongside our DVD and Blu-ray box sets of The Last Emperor, we'll also be putting out the theatrical version as a stand-alone release in both formats, priced at $39.95. Our Blu-ray release of Walkabout will be an all-new edition, featuring new supplements as well as a new transfer; we will also release an updated anamorphic DVD of Nicolas Roeg's outback masterpiece at the same time.