Page 2
Here is a round up of stories that just didn't make the /Film front page, or what we like to call.... Page 2!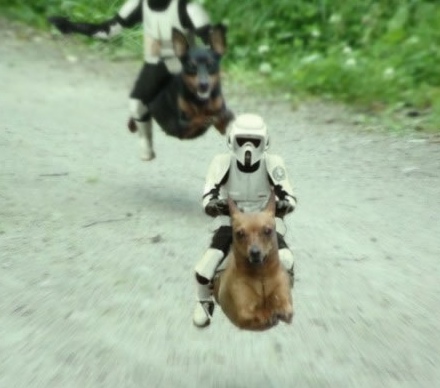 Global Nerdy brings us the photo of the day: Speeder Dogs.Charles Grodin will cameo in Jason Segel's new Muppet Movie. [mtv]
TorrentSpy already shut its doors earlier this year, and now they have been hit with a $110 million judgment against its parent company, Valence Media. The MPAA has won. [mashable]
Collider has a preview of their set report of G.I. Joe.Matthew Vaughn and Jane Goldman have just completed a screenplay based on Mark Millar's graphic comic book 'Kick-Ass'. [dailymail]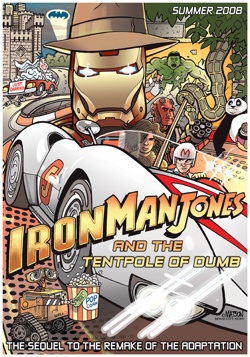 HollywoodInk has a poster for this year's Summer movie season (pictured left).
Rotten Tomatoes has an exclusive video diary from the set of Quantum of Solace.
Vulture wonders what unsung comic book superheroes should star in The Avengers.Ellen Page is set to play one of English literature's most famous characters, the eponymous heroine of Charlotte Bronte's Jane Eyre. [Variety]Topless Robot counts down the 11 Best Songs from Geek-Movie Soundtracks.Zooey Deschanel and Joseph Gordon-Levitt will star in the Marc Webb-helmed romantic comedy 500 Days of Summer for Fox Searchlight, which centers on a man (Gordon-Levitt) who falls hopelessly in love with a woman (Deschanel) who doesn't believe in love. [variety]
CineVegas has announced their line-up which includes: The Rocker, Dark Streets, Your Name Here, Beautiful Losers, Chelsea on the Rocks, Gonzo: The Life and Work of Dr. Hunter S. Thompson, Choke, and Schoof [thecircuit]
The Sundance Channel has been acquired by New York-based Cablevision Systems for $496 million in stock and cash. [imdb]
Director Darren Lynn Bousman has officially been asked to direct the remake to Hellraiser. [bloody-disgusting]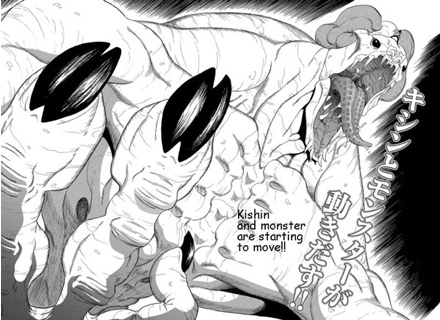 io9 has the latest on the Cloverfield Managa.
SNL have announced Shia LeBoeuf will host May 10th with My Morning Jacket and Steve Carell will host season finale on May 17th with Usher. [collider]
The internet teaser trailer for Kevin Smith's Zack and Miri Make a Porno will hit the web next week. [newsaskew]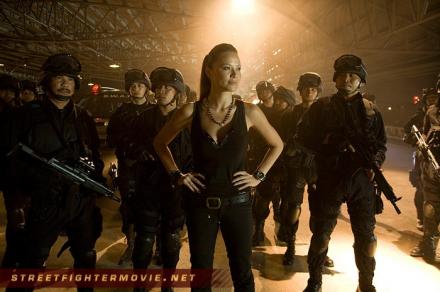 The first production photo of Moon Bloodgood as Det. Maya Sunee in Street Fighter: The Legend of Chun Li was released on the movie's official blog.
Susan Sarandon, Bill Pullman and Josh Lucas are joining Cillian Murphy and Ellen Page in Michael Lander's psychological thriller "Peacock." [THR]GuideSpot has a Google Maps guide of Alfred Hitchcock's Bay Area.
Tom Cruise has launched Tom Cruise.com.
Tom Hanks endorses Barack Obama.
My friend John Campea over on The Movie Blog listed five lesser known comic character movies he'd like to see
Wanted and Hellboy 2: The Golden Army will open and close the Los Angeles Film Festival.FirstShowing takes a look at the Future of Iron Man: Alcoholic Tony Stark, War Machine, and Beyond!
The first trailer for The Mummy: Tomb of the Dragon Emperor will hit in June. [SciFi]
Maya Entertainment has acquired all U.S. rights to Alex Rivera's Sundance award-winner Sleep Dealer. [THR]