First Look: The Cast Of GI Joe [High Res]
Update: We've updated this story with high resolution photos that Paramount sent us.
Paramount has released photos of the cast of Stephen Sommer's live-action G.I. Joe movie.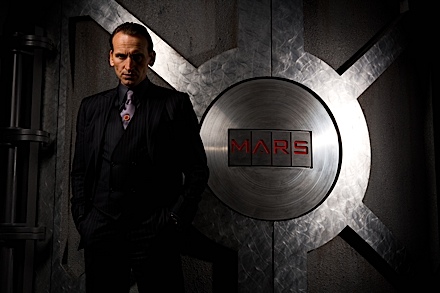 Chris Eccleston as James McCullen Destro XXIV. McCullen's Military Armaments Research System is the largest manufacturer of state-of-the-art weaponry, providing high-tech arms to any side able to meet his price and will incite war where it does not exist. Unfortunately the character photo was taken before McCullen's face was disfigured, and covered by A swarm of nano-mites, giving him the iconic metallic mask, which allows the Cobra Commamder to control his mind. I think it would have been much cooler to show what Destro looks like in the mask. This photo is just a lame photo of a business man standing in-front of a vault that reads "MARS".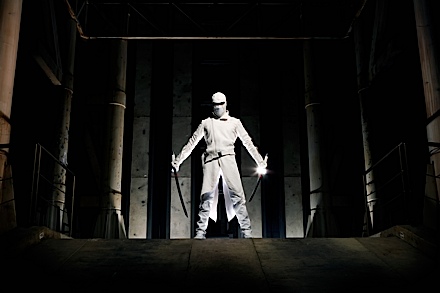 Byung-hun Lee as Storm Shadow, the white ninja a henchman and adversary for Snake Eyes. Throughout their history, the duo have been everything to one another from the bitterest of enemies, to the most loyal of friends (and blood brothers) who would fight and die for one another. He is the only member of the team to change sides several times, conflicted in loyalties between Cobra, G.I. Joe and his long relationship with his swordbrother Snake-Eyes.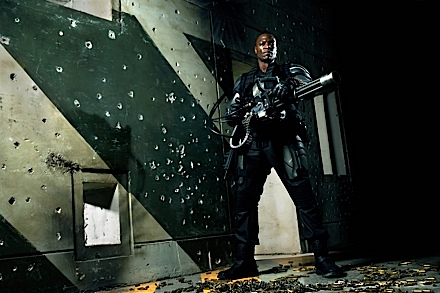 Former Lost star Adewale Akinnuoye-Agbaje as Heavy Duty, who serves as the G.I. Joe Team's heavy ordnance specialist with a passion for classical guitars and Bach. He is described as being unafraid of any situation despite heavy enemy fire.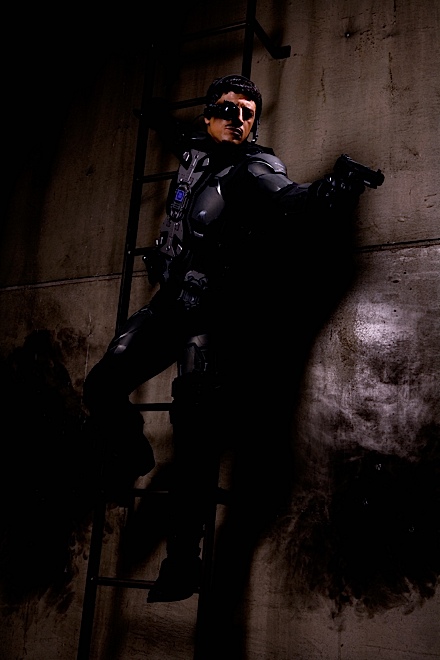 Saïd Taghmaoui as Breaker, the team's original communications officer who has a habit of chewing bubblegum in any situation. He is also familiar with practically every bit of communication gear on the planet.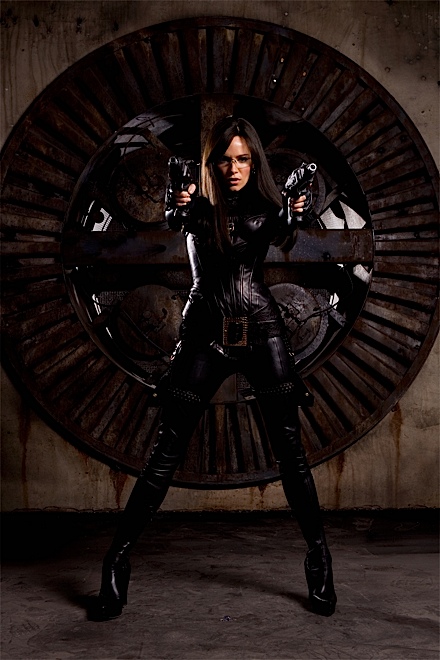 Sienna Miller as The Baroness. Baroness serves as the COBRA Organization's intelligence officer and lieutenant to Cobra Commander. In both comic and cartoon incarnations, the ruthless femme fatale has had romantic relationships with Destro.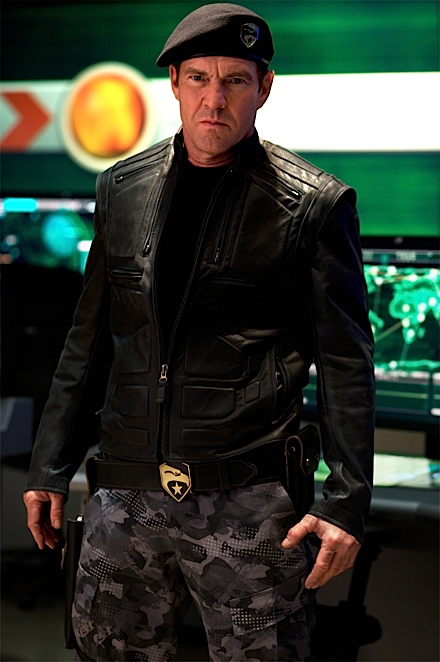 Dennis Quaid as General Hawk. He looks anything but tough, and the opposite of cool.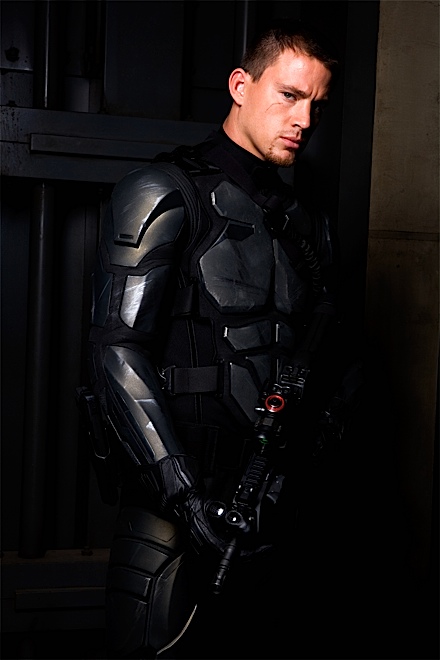 Channing Tatum as Duke, a First Sergeant and field commander who is second-in-command of the G.I. Joe Team after Hawk. At least his body armor looks cool.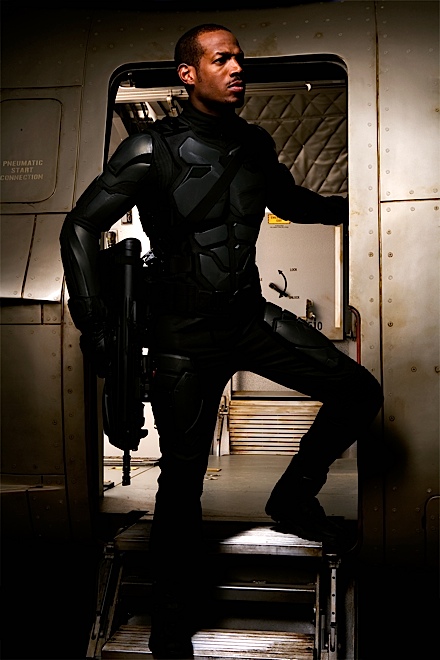 Marlon Wayans as Ripcord, ranked Sergeant, an Airborne and demolition specialist of the G.I. Joe Team.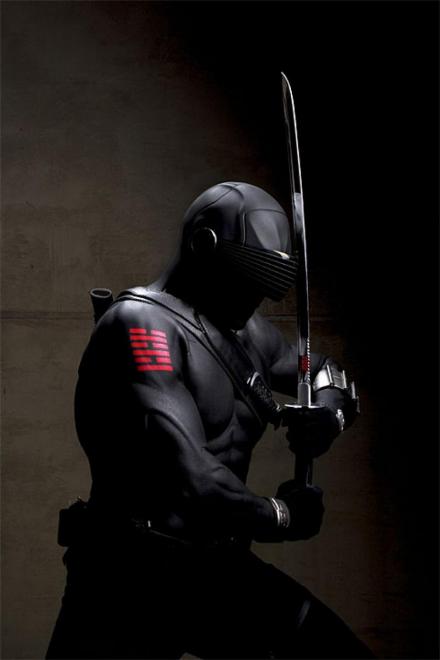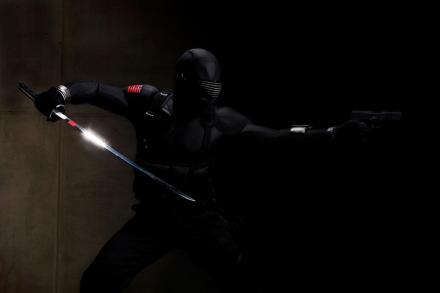 Ray Park as Snake Eyes, one of the original members of the GI Joe series. Hasbro has released over 30 figures of the character since his debut in 1982. Not much is known about the ninja master's real identity, as it has remained classified throughout the series. The U.S. Army Sergeant First Class (E-7) is known for his stealth like movements and extensive knowledge of multiple forms of martial arts. Snake-Eyes is romantically involved with fellow G.I. Joe member Master Sergeant Shana M. O'Hara, a.k.a. Scarlett.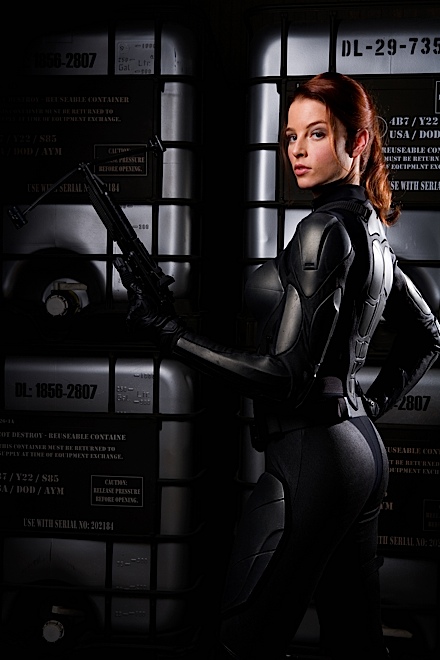 Rachel Nichols as Scarlett. Ranked Master Sergeant, red-headed Scarlett is the first female character in the GI Joe action figure line. Her weapon of choice is the crossbow (pictured in the promo photo), and her specialty is counter intelligence.G.I. Joe hits theaters on August 7th 2009.Discuss: What do you think?