First Look: Gus Van Sant's Milk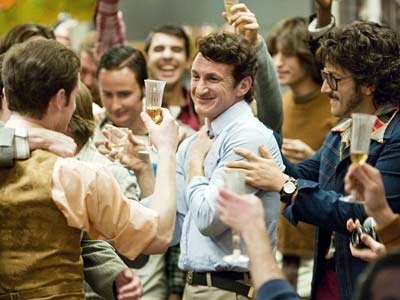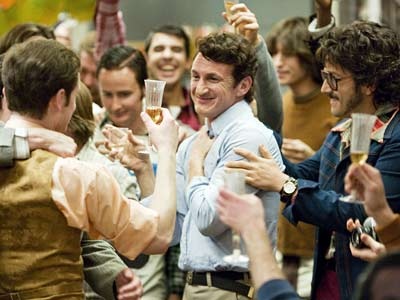 Back in January we posted the first photos of Sean Penn as Harvey Milk in Gus Van Sant's Milk. Focus Features has now released the first official production photo. Check out our previously released set photos of Emile Hirsch as gay activist Cleve Jones.
Harvey Milk was the first openly gay man elected to any substantial political office in the history of the planet (according to Time Magazine). In 1977, he was voted to the city supervisors' board of San Francisco. The following year, both he and the city's mayor George Moscone were shot to death by another city supervisor, Dan White. Mr. Milk was previously the subject of the Academy Award-winning documentary feature The Times of Harvey Milk (1984), directed by Rob Epstein and produced by Richard Schmiechen. Milk is the first non-documentary feature to explore the man's life and career.
source: EW