Cool Stuff: The Alamo's Big Trouble In Little China Poster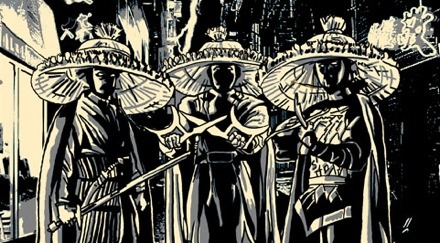 We've written about the Alamo Drafthouse's limited edition movie posters in the past, and I even have a couple hanging proudly on my walls. The Alamo Ritz is just about to conclude their Big Screen Sci-fi Classics series. In the last couple weeks we've featured the commissioned posters for the screenings: King Kong, 2001, The Thing, Planet of the Apes, and Blade Runner. MondoTee's has released the last poster in the series, Tim Doyle's portrait of the Storms from Big Trouble in Little China.
The silkscreen print measures 24x36, printed on 100lb white art paper by D and L screen printing, and features transparent glow in the dark ink on the white. Signed and numbered by the artist, and limited to only 50 prints for only $30.00 on mondotees.com.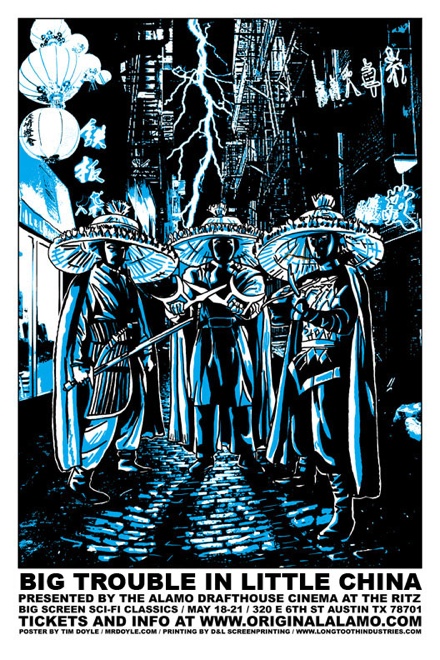 The variant is measured 24x36, printed on 100lb creme art paper by D and L screen printing with silver metallic ink and transparent Glow in the Dark ink. signed and numbered by the artist. Available for $50 on Mondotees.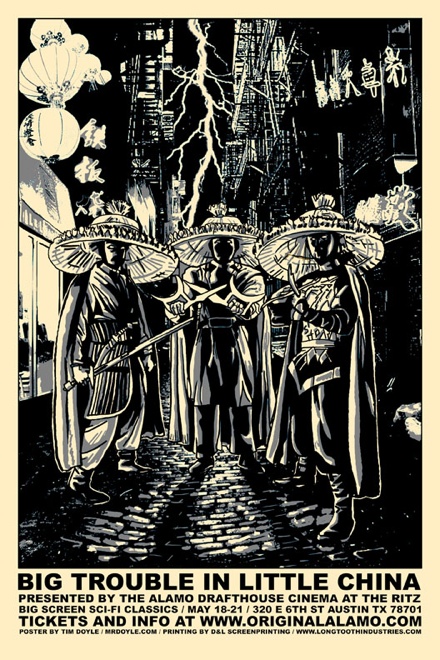 Tim Doyle is also the artist who created The Wizard poster for the reunion screening last year.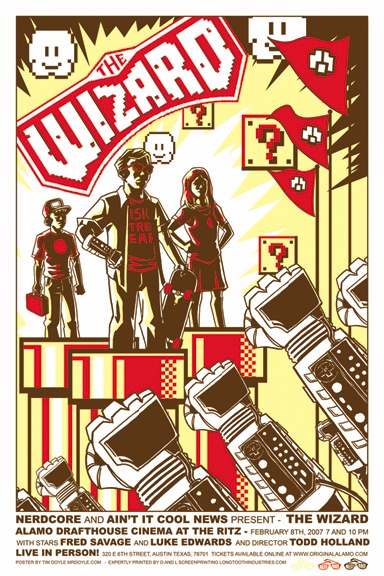 Cool Stuff is a daily feature of slashfilm.com. Know of any geekarific creations or cool products which should be featured on Cool Stuff? E-Mail us at orfilms@gmail.com.