Director Adam McKay Says Anchorman 2 Is Going To Happen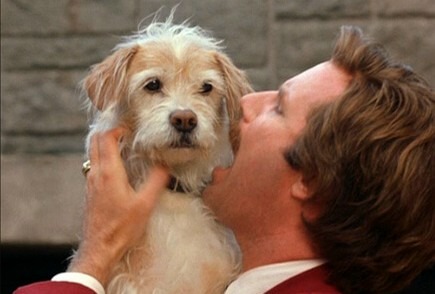 Illegal.
Judd Apatow once predicted that a sequel to Anchorman: The Legend of Ron Burgundy would make for a juicy movie...in 30 years. However, the film's director, Adam McKay, recently told Collider that moviegoers won't have to wait for Will Ferrell, Paul Rudd, Steve Carell and David Koechner to sprout massive liver spots, four divorces a piece and a scrapbook of mug shots before a second helping of 'stache fills up theaters...
"I'm looking to do another movie, I might do this other movie called Channel 3 Billion which is kind of this science fiction/Brazil type comedy. Then after that, Will and I are like let's do Anchorman 2…so you're talking like 2 years maybe we'll do it. But we're going to do it, for sure.
Yeah, yeah, yeah. We're dying to do it. Unless we can't get the cast together, which is always kind of a tricky thing. But, I think, with that cast we're all friends, so yeah, we want to do it."
Personally, I'd still like to see a sequel in which the main characters are aged 70 and gloriously smashed on the rocks of time. Stretch the wise-ass sarcasm and free association in a new direction, maybe hire Ernie Hudson. What would you like to see from an Anchorman 2?