Box Office: $4.5M-$5.5M Million For Iron Man's Opening Night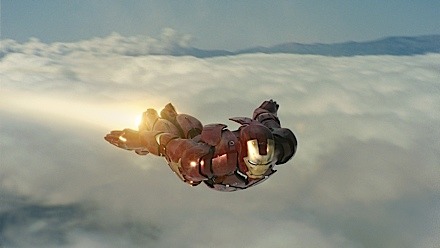 Paramount's Iron Man is, by all accounts, off to a tremendous start, although it is well under the opening night eve totals of $8M+ for last year's Spider-Man 3, Pirates of the Caribbean 3 and Transformers.
My sources tell me that Iron Man played at about 2,500 locations last night with the screenings starting at 8pm. The country's largest exhibitor Regal Cinemas generated an estimated $1.3M in ticket sales for the John Favreau-directed superhero flick while the AMC chain is reporting $1.2M.
Paramount will not be releasing numbers for Thursday night until Sunday, but it's easy to see why last night's previews have fallen short of SM3, Pirates 3 and Transformers. Iron Man is a non-sequel, featuring a lesser-known superhero, the early screenings happened on a school l night, and they were not aggressively promoted.
Competing studios are floating anywhere from $4.5M-$5.5M for this Robert Downey, Jr. vehicle, and I think my projection of $5M made early in the week could very well be right on.
Read More on Fantasy Moguls.