First Look: The Coen Brothers' Burn After Reading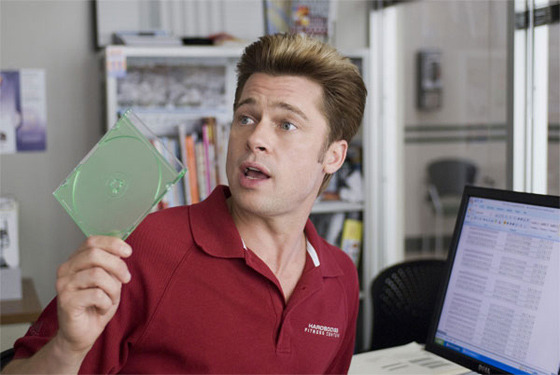 Our fellow War Machines at FirstShowing just nabbed a small crop of new images from Joel and Ethan Coen's follow-up to their Best Picture winning No Country For Old Me, Burn After Reading. Lots of comical mouth-breathing going on here, and it's nice to see Brad Pitt in a role that recalls Floyd from True Romance with the addition of yoga, a shower, ProActiv and highlights. Add to the mix John Malkovich, George Clooney, Francis McDormand and Tilda Swinton, and expectations could not be any higher for the bros' signature dark comedy opening this September.
What's it about?: Malkovich stars as a former CIA agent with a soon-to-be ex wife (Winton) who steals a CD containing his memoirs and government secrets. Two gym employees/plebes (Pitt, McDormand) steal the CD and attempt to make a profit, leading the CIA to unleash Clooney (whose character is also a complete doof according to the actor) to clean up the mess. Good to see Malkovich back to facing off with Hollywood's uppercrust and having some fun in a high profile flick.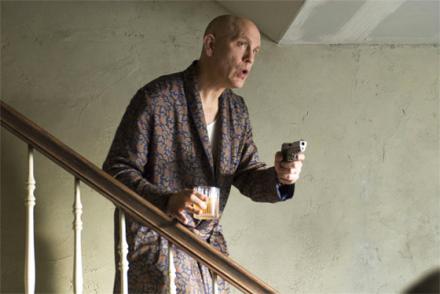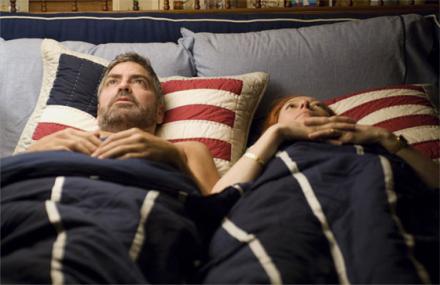 Discuss: The next Raising Arizona or The Ladykillers? Is Clooney better suited for comedy or dramas or Coen Bros movies?