The Wackness Movie Poster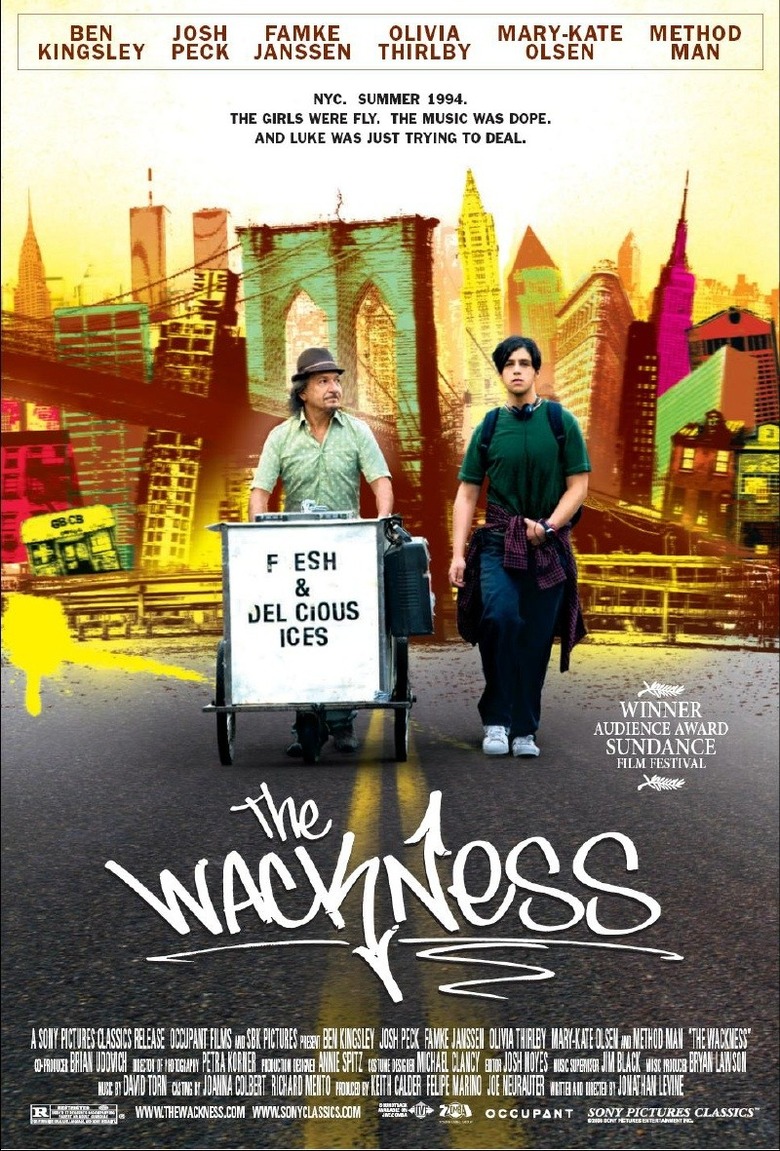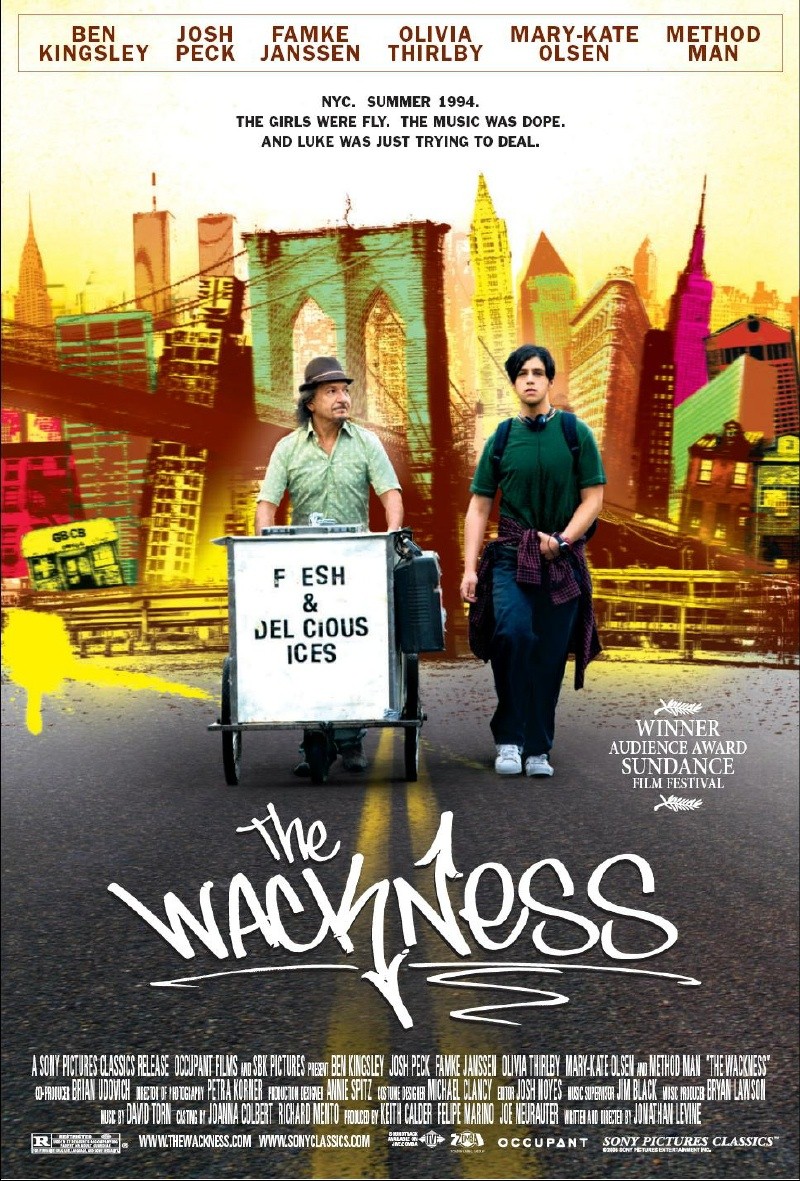 Previously, Slashfilm lashed into Sony Pictures Classics for releasing a full-length trailer for The Wackness, a fave upcoming flick of the site, that shamefully sold the film as just another navel-ring piece of garbage starring an Olsen twin. Knowing full well who was in the movie, I still anticipated a cornrowed Bijou Phillips popping up and shaking her ass in the trailer at any second. Today, Cinematical received the new one-sheet for the little indie that should send director Jonathan Levine (All the Boys Love Mandy Lane) trail blazing a la Jason Reitman, and thankfully it's not a complete disaster.
One of the marketing aspects that SPC needs to stress and failed to with the trailer is the film's 1994 time period. The poster clearly does a better job of this with the taglines, the retro color scheme and the appropriately corny off-kilter cityscape. I'm not sure the cassette title design could be worked in here, but I hope it's played up more in the weeks up to come. While this one-sheet could always benefit from a "Don't believe the trailer, this movie's really great!" Slashfilm pull quote, at least Mary-Kate isn't hovering over skyscrapers frozen in a dance routine like a malnourished Mick Jagger. The Wackness opens July 3rd. Click the poster above to enlarge.