Babylon A.D. Movie Trailer, New Movie Poster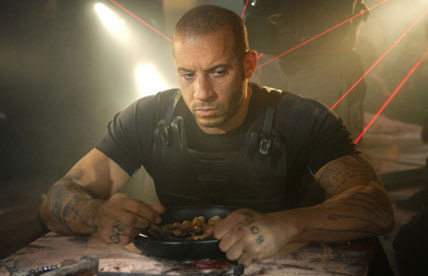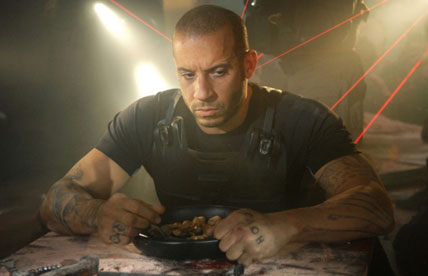 They're really playing up the dystopian poncho fashion with the new poster and teaser trailer for the perma-looming Vin Diesel sci-fi vehicle Babylon A.D. Might the eventual tagline be "This way late summer, put on your poncho as we journey into a future where anything can happen and it rains a lot"? You'll find out nothing about the film's plot from this hyper-edited clip, but the ambiance/marketing equation seems to be Blade Runner + Children of Men / xXx = "serious Vin Diesel action" from the mind of director Mathieu Kassovitz who brought America Gothika. That said, after last month's barrage, seconds of anything that isn't Iron Man looks slightly interesting mildly original. Here's the Slashfilm synopsis...
Veteran-turned-mercenary Thoorop (Diesel) takes the high-risk job of escorting a woman (Mélanie Thierry) from Russia to China. Little does he know that she is host to an organism that a cult wants to harvest in order to produce a genetically modified Messiah. Based on the French novel by Maurice G. Dantec, who was strongly influenced by Friedrich Nietzsche, Philip K. Dick and punk rock. The film also co-stars Michelle Yeoh (Crouching Tiger, Hidden Dragon, Sunshine) as a nun.
[flv:http://media2.slashfilm.com/slashfilm/trailers/babylon.flv 470 200]
You can watch the trailer in High Definition on the official website. Babylon A.D. is set to hit theaters on August 29th 2008.
Discuss: After the film was delayed from February to late August, how do you feel about the teaser for Babylon A.D.? Did the Statue of Liberty apocalyptic street art grab your attention or make you shrug? Question of the year, for sure.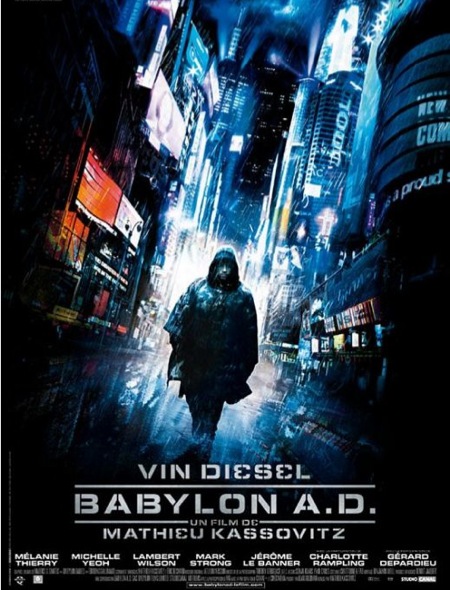 poster source: vindieselgallery