Mike Judge's Extract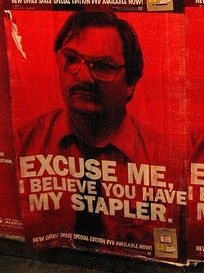 Mike Judge is ready to return to the director's chair! You probably know Mike Judge as the creator of Beavis and Butthead, King of The Hill and the popular cult work comedy Office Space. Fox basically buried Judges' second feature film Idiocracy, which now appears to be cultivating a cult following on DVD/tv.
Judge's third live-action feature film Extract will explore "what it's like to be the boss when everything seems to be shifting around you." Jason Bateman has signed on to star, Judge's new shingle Ternion Prods. will produce, while Miramax has come aboard to distribute the film in the U.S. Not much else is known, we'll update you when more information is available.
source: Variety