Harry Potter: The Exhibition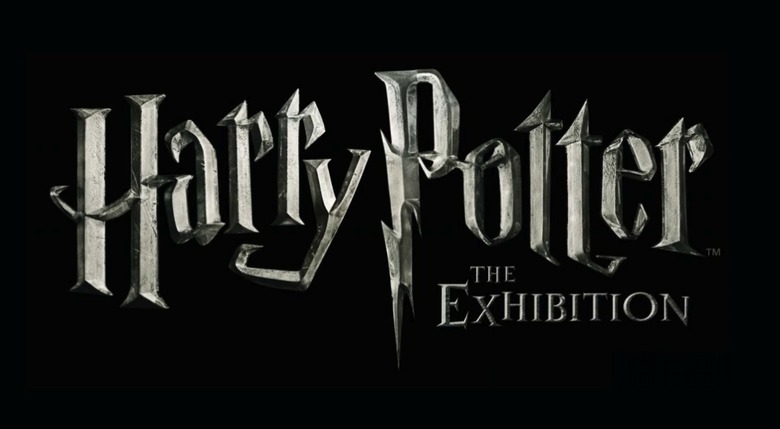 Warner Bros announced on Friday that they will be bringing a 10,000 square foot Harry Potter exhibit to 10 or more cities throughout the world over a five year span. Harry Potter: The Exhibition will open in a major market in Spring 2009. Read the press release after the jump.
BECKER GROUP AND WARNER BROS. CONSUMER PRODUCTS ANNOUNCE
"HARRY POTTER: THE EXHIBITION"International Touring Exhibit to Debut in 2009
(Baltimore â€" April 25, 2008)  Becker Group, in partnership with Warner Bros. Consumer Products, today announced it will bring worldwide audiences "Harry Potter: The Exhibition," a state-of-the-art exhibition highlighting artifacts from the Warner Bros. films based on J.K. Rowling's beloved book series. The 10,000 square foot experience will premiere in Spring 2009 in a major market, and will appear in ten or more cities around the world throughout a five-year span.
"Harry Potter: The Exhibition" will include elaborate displays of authentic costumes, props and artifacts from popular environments featured in the films such as those from Hogwarts School of Witchcraft and Wizardry, including the Gryffindor common room and Hagrid's hut. During its run, the exhibit will also be updated to include artifacts from the final installments of the Harry Potter film series. The exhibition will be displayed in major cultural and entertainment venues, museums and institutions, and will be supported by a multimedia promotional effort and advance ticket sales worldwide. Tour information, updates and ticket availability will be posted at www.harrypotterexhibition.com as details become available, or for more information, call 866-231-8328.
With more than $4.5 billion in worldwide box office gross sales to date, Harry Potter is the most successful film franchise in the world. The next installment of the Warner Bros. blockbuster film series, Harry Potter and the Half-Blood Prince, is scheduled to open in theaters on November 21, 2008.
"Creating this magical tour around such a legendary property is a true milestone for Becker Group, both as a company, and a source of creative entertainment-based attractions," said Glenn Tilley, president and chief executive officer of Becker Group.
"We've dedicated ourselves to delivering an exciting experience for visitors that will meet the standards set by the films based on the novels by J.K. Rowling," added Eddie Newquist, president of Becker Group's Creative Studio and Exhibits.
"We're thrilled to partner with Becker Group to produce this multi-dimensional exhibition dedicated to the iconic Harry Potter film series," said Brad Globe, president Warner Bros. Consumer Products. "Fans around the world will finally be able to see the incredible craftsmanship and detail that went into creating their favorite props and costumes."
"Harry Potter: The Exhibition" is the fourth collaboration between Warner Bros. and Becker Group.
Previous partnerships include the successful "Happy Feet Snow Globe Experience" and the "Fred Claus Snow Globe Experience," each of which appeared in 17 Taubman retail centers nationally in 2006 and 2007, respectively, as well as another project based on the classic holiday film The Polar Express.