JJ Abrams To Produce Teen Sex Comedy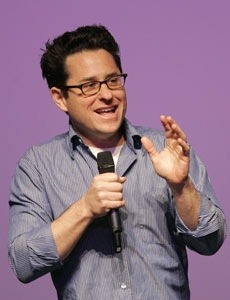 Judd Apatow, get out of the way. Paramount Pictures has purchased a spec screenplay by Andy Richter Controls the Universe producer/scribe Jay Dyer for JJ Abrams to produce via Bad Robot. But this isn't the typical JJ Abrams project. And by typical, I mean to say typical of the last few years which have been filled with sci-fi, spies and genre projects. In this post-Cloverfield world, many people forget that JJ Abrams began in the business with scripts for Taking Care of Business, Regarding Henry and Forever Young or Abrams first critically acclaimed television series Felicity. I think most writers would agree that Abrams strength is actually in the personal interaction between his characters.
Back to the news story: Abrams will produce Hot For Teacher, a story about three high school boys who vow to have sex before they graduate (Superbad meets American Pie); one of the teens plots to seduce a hot teacher (Dawson's Creek?).
source: Variety