Page 2 For April 25th 2008
Here is a round up of stories that just didn't make the /Film front page, or what we like to call.... Page 2!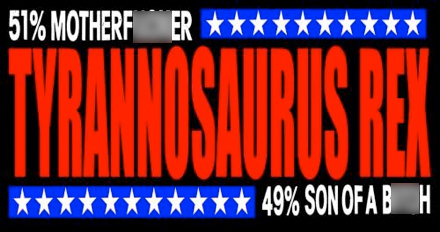 Rob Zombie has updated his MySpace profile with a new image which reads "Tyrannosaurus Rex – 51% Motherf—er, 49% Son of a Bitch" which gives us a couple new clues to his next film.
Shock has new set photos from the upcoming adaptation of Twilight.Transformers 2 is set to begin shooting on June 2nd 2008 (presumably in Philadelphia?). [tfw2005]Nick Stoller has been hired to write and direct Get Him to the Greek for Judd Apatow and Universal Pictures. The film will star Jonah Hill as a fresh-out-of-college insurance adjuster who is hired to accompany an out-of-control rock star (Russell Brand) from London to a gig at L.A.'s Greek Theater. [variety]
Kevin Smith will release a series of online short behind the scene videos in the lead up to Zack and Miri Make a Porno. [MMM]
Crocs plan to release footwear inspired by WALL-E. I'm guessing they will still look like clown shoes. [pixarplanet]
Wesley Snipes's tax-evasion hobby will cost him three years in jail. [defamer]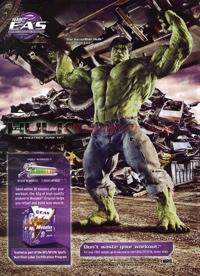 The Incredible Hulk has been spotted selling EAS' Myoplex in Magazines. [SHH]
The founder of the first ever British Jedi Church and his brother were attacked by a Darth Vader impersonator while being filmed talking about Star Wars by a local TV documentary crew. District Judge Andrew Shaw demanded that police track down the impersonator and said: "I hope the force will soon be with him." I kid you not. [telegraph]
Filmmaker Spike Lee has hooked up with Nokia to direct a movie made with cell phone footage from everyday people in what he calls the democratization of film. Sounds like Spike Lee got a Nokia payday. [UGO]
io9 has a look at Toxic Avenger: The Musical.