Igor Movie Poster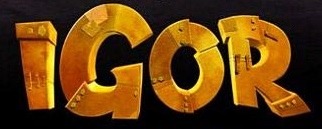 The Weinstein Co has released the movie poster for their latest animated effort Igor. The film promises to bring a new twist to the classic monster genre. In a world filled with Mad Scientists and Evil Inventions, one talented evil scientist's hunch-backed lab assistant has big dreams of becoming a Mad Scientist himself and winning the annual Evil Science Fair.
Igor features the voice talents of Eddie Izzard, Jay Leno, Jennifer Coolidge, Molly Shannon, Steve Buscemi, John Cleese, John Cusack and Sean Hayes. TWC doesn't have a good history on the animation side, and this appears to be the production company Exodus Film Group's first animated production. Their usual television work includes EcoOdyssey and Around Along: The Brad Van Liew Story. Yeah, it doesn't sound promising.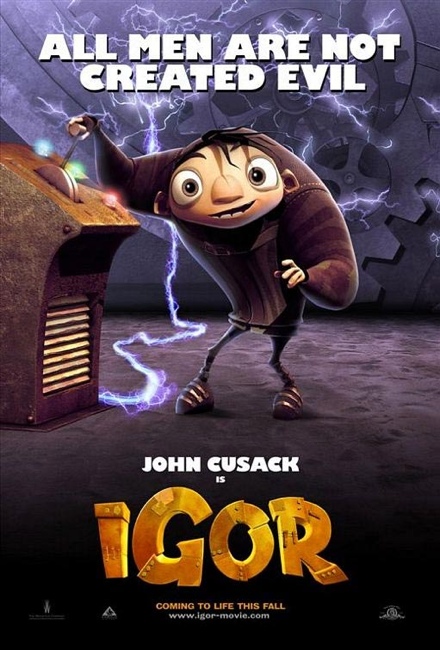 Igor will hit theaters on September 19th 2008.
source: Cinematical