Indiana Jones Scratch Tickets?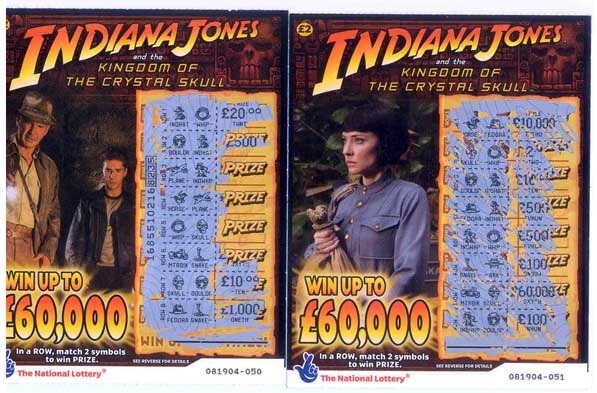 "Fortune and glory, kid. Fortune and glory."
Apparently The National Lottery in the UK are selling Indiana Jones and the Kingdom of the Crystal Skull-themed instant win scratch tickets. ThrowMeTheIdol posted the scanned photo seen above. Apparently they sell tickets themed after all four films in the Indiana Jones series. Strangely, I couldn't find any more information on the promotional tickets online.