Joel Silver Confirms That Justice League Is No More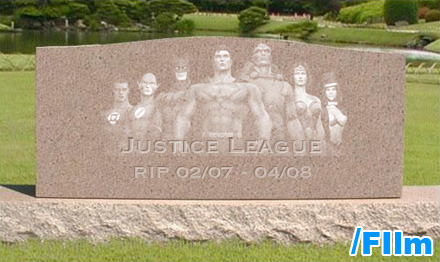 Joel Silver has confirmed to CHUD at the Speed Racer Junket that Warner Bros big screen adaptation of Justice League has been "tabled". Before you get too excited, this doesn't mean the film is officially canceled, but I'm pretty sure that:
A. It won't be happening anytime soon.
B. If and when it does happen it will have a new cast, and maybe possibly a new script and director.
I don't think fans were opposed to seeing the Justice League of America up on the big screen. I think everyone was turned off by the direction it was heading as evidenced by the leaked storyline and signed but never announced cast members.
Discuss: So now that George Miller's Justice League as been tabled, who would you like to direct and star in a future revival of the comic book adaptation?