Tom Cruise's United Artists Plots Sci-Fi Trilogy From Ronald D. Moore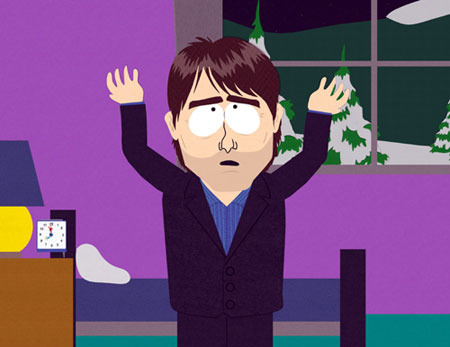 "Sci-fi."
So, a writer/producer for Battlestar Galactica, Ronald D. Moore, is writing a sci-fi trilogy for Tom Cruise's fledgling United Artists. That's all of the info offered basically. As we've said before, original sci-fi seems to be on the comeback as we close out the decade and enter a considerable unknown. Moore previously worked on Cruise's Mission: Impossible 2. Here's what UA partner Paula Wagner had to say about him...
 "Over the last decade Ron has emerged as the foremost sci-fi, fantasy creator, writer in the industry and working with him to bring his creative talents to the big screen is a great partnership for our studio."
After striking out with Lions For Lambs, launching a force field against Valkyrie's bad buzz and green lighting a stupid remake of Teen Witch, UA needs to produce a seriously popular and profitable franchise. More news on Moore's trilogy as it develops. Is it just me or should Cruise make two more Risky Business films? Just me? Eeek. 
via Variety