Ashley Tisdale To Star In Remake Of Teen Witch For United Artists. Top That!?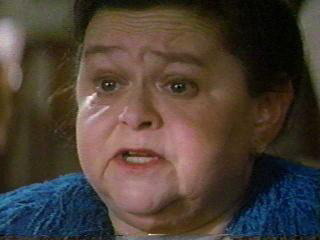 In the year 2115, two robot scientists will compare 1989 and 2009 using the original version of Teen Witch and United Artists' Teen Witch remake starring the girl/"global brand" above, Ashley Tisdale (High School Musical, bright backgrounds). Cue robotic eye rolling. I checked on IMDB and thankfully, the cornerstone of the cheeky original, Zelda Rubenstein (right) is still alive, so UA better call her up for a tween-appealing cameo or face a spell not worthy of Carol Anne.
This might not be totally accurate, but I believe the original movie ranks on 20somethin' girls' endearing nostalgia-meter right around where American Ninja or Cyborg ranks with dudes of the same age. So it's not exactly a female Fletch, but Tisdale has her bedazzled work cut out for her. Can she top the original's rather amazing signature musical number entitled "Top That!"? That is a rhetorical question, but we've included the link to "Top That!" for your enjoyment. Yes, it's friggin' worth it.
Discuss: Does this make your day?
via HR