First Look: Rachel Nichols As Scarlett In GI Joe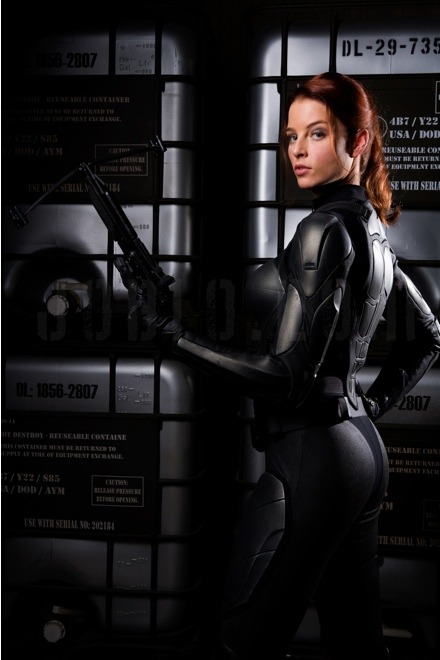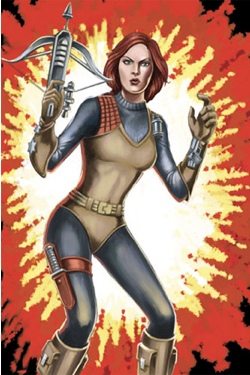 Paramount released the first photo on JoBlo of Rachel Nichols (Charlie Wilson's War, Alias) in costume as Scarlett O'Hara in Stephen Sommers' live-action adaptation of GI Joe. Ranked Master Sergeant, red-headed Scarlett is the first female character in the GI Joe action figure line. Her weapon of choice is the crossbow (pictured in the promo photo), and her specialty is counter intelligence.
I really love the idea of a GI Joe live action movie because it could really be something way above and beyond any army or war-type film we've ever seen before. I've heard that the script is kind of a stinker, and having the guy who directed Van Hellsing direct also doesn't inspire confidence. That said, both of the photos released so far from the studio, Snake Eyes, and now Scarlet are more bad ass than I could have ever imagined. They could have gone real corny with colored outfits trying to replicate the look of the original characters from the GI Joe universe. So far I'm really digging the far more realistic black combat gear.
You can see a higher resolution version of the new photo over on JoBlo.
G.I. Joe is scheduled to hit theaters on August 7th 2009.Discuss: What do you think??