The X Files 2 Title Announced: What Do You Think?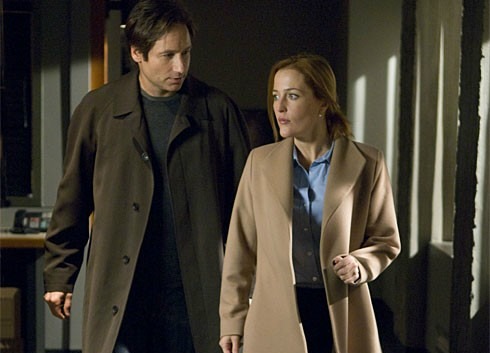 Here at the pizza crust strewn Slashfilm HQ, we're having ourselves a game called, "X Files Subtitle or B-side By Journey?" It usually only lasts one round, but hey! You see, today the official title for July's sequel was approved by 20th Century Fox. Series creator and director Chris Carter got the title he wanted. So, what is it?
The X Files: I Want to Believe
A friend of mine just said, "It sounds like a direct-to-DVD sequel for Angels In the Outfield." Not sure what I think, but the title will do a swell job of making the film stand out in the marketplace. Worth a double take and gets the mind spinning. If you're not familiar with the series, the subtitle is a recurring mantra of sorts for David Duchovny's conflicted Agent Mulder. Here's what Chris Carter told the AP...
"It's a natural title," Carter said in a telephone interview Tuesday during a break from editing the film. "It's a story that involves the difficulties in mediating faith and science. `I Want to Believe.' It really does suggest Mulder's struggle with his faith."
Discuss: What Do You Think of the new X Files title? Will it connect with non-fans?