First Look: Watchmen Action Figures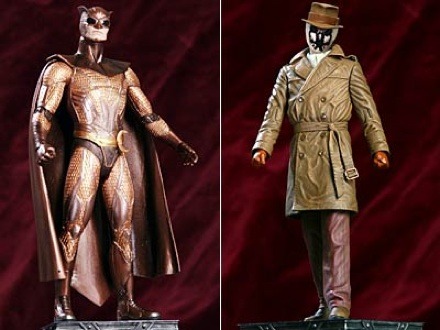 DC Direct will unveil four Watchmen action figure prototypes at New York Comic-Con this Friday, but EW has a first look at two of them: Rorschach and Nite Owl. The figures will hit stores in January 2009, and will retail for around $14.99 each. I want them. Interesting trivia learned from wikipedia: Because DC Direct sells primarily to the comic book specialty market, the figures ship to stores on predictable dates, a rarity for toys.
Discuss:Â  How cool is the Rorschach figure?