The Wackness Teaser Movie Trailer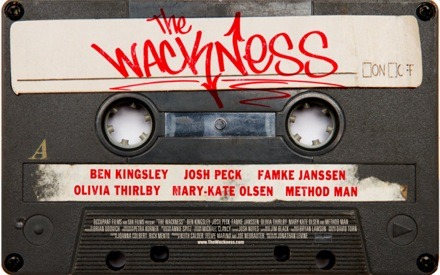 I've now seen Jonathan Levine's The Wackness three times – twice at the Sundance Film Festival where it won the Dramatic Audience Award (which explains why I screened the film a second time during award day), and again at a secret screening during the South By South West Film Festival in Austin Texas. You may have noticed me calling American Teen my favorite film of 2008 (so far), but The Wackness holds a spot in the top five along side Assassination of a High School President. You probably want to know what this movie is about right? Here is the official plot synopsis:
"Set in New York in the sweltering summer of 1994, THE WACKNESS tells the story of a troubled teenage drug dealer, who trades pot for therapy sessions with a drug-addled psychiatrist.. Things get more complicated when the kid falls for one of his classmates, who just happens to be the doctor's daughter. Set against the backdrop of the greatest year in hip hop history, THE WACKNESS is a coming-of-age story about sex, drugs, musicâ€"and what it takes to be a man."
Sony Pictures Classics has finally released a teaser trailer. And while I love the graffiti re-do of the Sony logo, the music, and the way everything was cut together, I'm just not sure the moments used accurately give you any real indication what this film is like. For example, I don't think you get any idea what kind of relationship Josh Peck's character and Ben Kingsly's character have. And their relationship really is the core of this film. Watch the trailer and tell me what you think in the comments below.
You can watch the new trailer in High Definition on MTV.com. Sony Pictures Classics plans to release the film in New York and Los Angeles on July 3rd 2008.