David DiGilio To Adapt Oni Press Comic Book The Damned For DreamWorks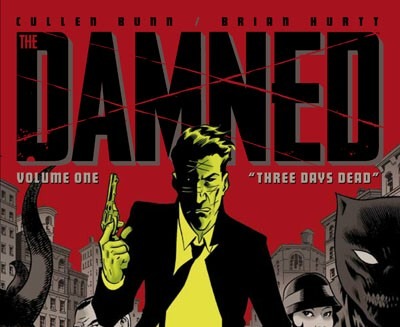 The graphic novel/comic book miniseries, The Damned, has been described as a cross between "Hellblazer and The Untouchables." Relative newcomer David DiGilio (8 Below) will adapt the screenplay for DreamWorks. From the minds of Cullen Bunn and Brian Hurtt, The Damned is notable for being set in the prohibition-era of American crime and follows an L.A. detective who "discovers that a new gang with supernatural ties has infiltrated the city."Husband and wife producing team Walter F. Parkes and Laurie MacDonald (Sweeney Todd, The Lookout) will produce.
Publisher Oni Press is on a bit of a roll. Not only is the company's Scott Pilgrim title going to the big screen via Universal with the newly titled Scott Pilgrim Vs. The World starring Michael Cera, but Oni recently sold the rights to its forthcoming graphic novel The Return of King Doug to DreamWorks, with Ben Stiller circling to star. Nice to see so many lesser known, eclectic comic books getting play at the studios. Slashfilm recently reported on the upcoming indie comic book adaptation Dylan Dog, which shares a similar spooky-noir premise with The Damned, but is entirely unrelated and set in a different time period. Just in case anyone was experiencing deja vu. Don't blush.
via Variety