Dark Knight Viral: Harvey Dent Press Conference Turns Into Hostage Situation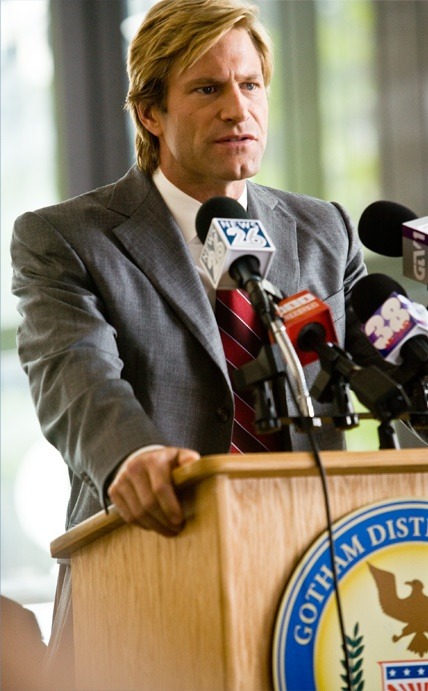 The Harvey Dent press conference that was scheduled for today at 3:00pm eastern time was interrupted when a disgruntled decorated Gotham Police Sergeant Francis Notaro took a girl hostage. For those who haven't been following the Dark Knight viral, Notaro has been a strong opponent of Dent. He claimed that that Harvey Dent offered him money to testify against an innocent cop were later disproved by Gotham Times reporter James Levine.
Back to today's incident, police snipers attempted to take Notaro down, but they missed a crucial headshot which made the situation worse. Harvey Dent entered the building without permission from the Gotham Police and traded himself with the girl hostage. Dent was saved just before the broadcast cut off, and declared the hero of the day. This pretty much solidifies that Dent will win the election for Gotham District Attorney.
Listen to the full audio from the press conference below thanks to eyecrave: