Must Watch: American Teen Movie Trailer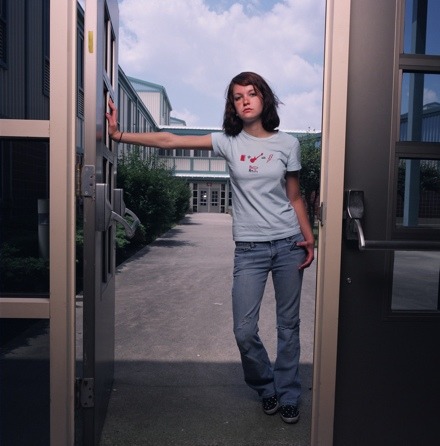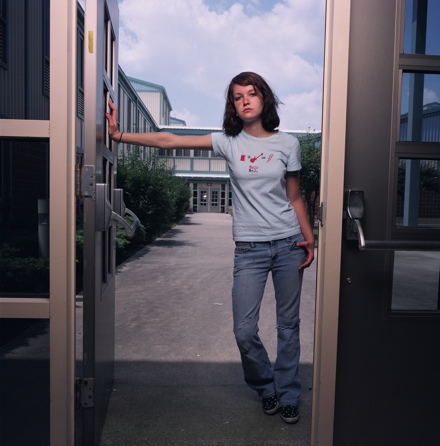 I've said it before and I'll say it again... American Teen is my favorite film of 2008 so far. Jason Reitman was raving about it at Sundance, and two sold out screenings later, I finally got to see it. I've seen the movie twice now, and even skipped out on a movie I really wanted to see at South by Southwest just to see this again. It's just such a wonderful film.
It's Fast Times at Ridgemont High meets The Breakfast Club, but non fiction. It's the first documentary that has true mainstream appeal. It's a film that anyone who has gone to High School will have no trouble relating to. Remember when a break up was the end of the world? When getting a date to the senior prom meant everthing? This is American Teen. Paramount Vantage has finally released a movie trailer for the film, which can be seen below, and I think it perfectly captures the spirit of the film. Tell me what you think in the comments below.
[flv:http://media2.slashfilm.com/slashfilm/trailers/americanteentrailer.flv 470 260]
You can also watch the trailer in High Definition on Yahoo.com. Here are some quotes from the critics:
"If you seek out American Teen looking for an engaging, stylish and surprisingly smart piece of non-fiction entertainment, you're going to be completely won over." James Rocchi, Cinematical
"it was often hilarious, even at parts I'm sure I wasn't support to laugh; it brought out intense emotions, including frustration and sadness; and got me thinking about our society implications more than any other movie in the last few years. This is a brilliant documentary that explores the American high school system in an unforgettable way." Alex Billington, FirstShowing.net
"American Teen is a documentary that is easy to watch and even easier to fall in love with. The students are real people with whom we can connect, the director's vision is spot on and her end product caries with it both immense insight and a genuine midwestern charm. To be short: this is one of the best films of the Sundance Film Festival, hands down." Neil Miller, Film School Rejects
"It would be embarrassing to admit being so emotionally involved with these stories if they were part of a trashy teen-based reality show like "The Hills" or "Laguna Beach." But "American Teen," while superficially similar to those shows, is far more respectable. As a documentary, it's extraordinarily well produced, directed, and edited. It's also fantastically entertaining, dramatic, and even uplifting, a perfect encapsulation of what it is to be an American teen. Its optimistic final moments will leave you smiling, not just at having seen a great movie, but at having warmly revisited the wonderful world of high school." Eric D Snider
"For years filmmakers have tried to capture the essence of being in high school and no film has been as successful as the documentary American Teen." Zack Haddad, Film Threat
American Teen hits theaters on July 25th 2008.