Cool Stuff: Iron Man Helmet Slurpee Cup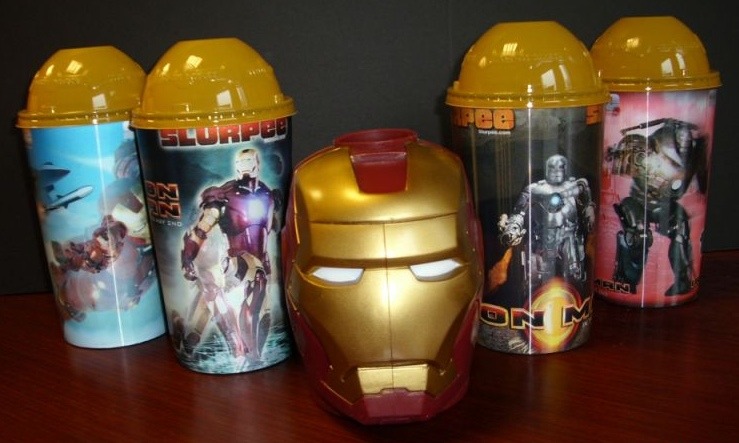 Yesterday when I discovered that 7-Eleven is selling new Iron Man collector Slurpee cups for around $3.50 (which includes one fill of any machine beverage). I'm not usually one for cheesy movie promotional items, but this one is pretty cool. However, I must admit that walking down the street drinking out of Iron Man's head felt rather odd. And I was surprised at how many young children yelled "MOM Look it's Iron Man!" as I walked down the wharf sipping from my cup. I've heard that Iron Man was not tracking as highly as they believed it would, but situations like this lead me to think otherwise. I mean, the awareness is everywhere.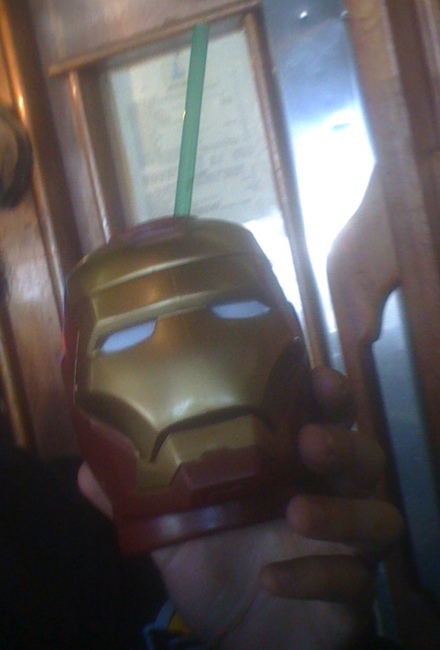 Cool Stuff is a daily feature of slashfilm.com. Know of any geekarific creations or cool products which should be featured on Cool Stuff? E-Mail us at orfilms@gmail.com.