Short Circuit Remake!?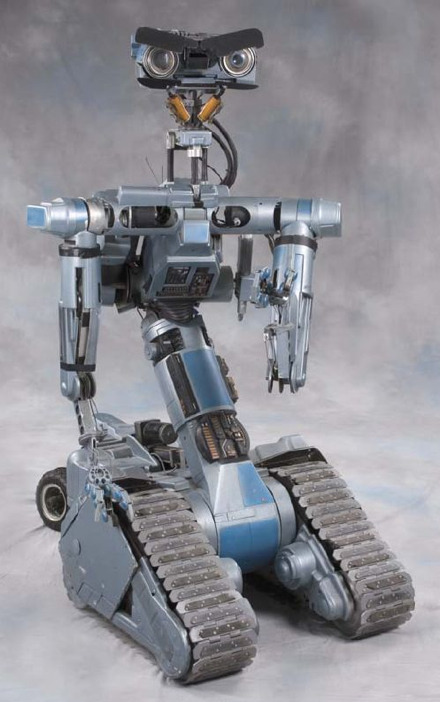 Dimension Films has acquired the rights to remake the 1986 cult favorite Short Circuit.  Yet again, Hollywood has run out of new ideas and has decided to remake an old one. I'm sure someone at The Weinstein Co probably noticed a poster for Pixar's upcoming WALL-E, and after having the standard "that looks like Johnny Five from Short Circuit" discussion (everyone thinks they are oh so clever by making this observation... And by the way, if you look at the image below, you'll quickly realize that WALL-E doesn't look as much like Johnny Five as your memory might lead you to believe) he realized he stumbled on gold, ready to be re-mined.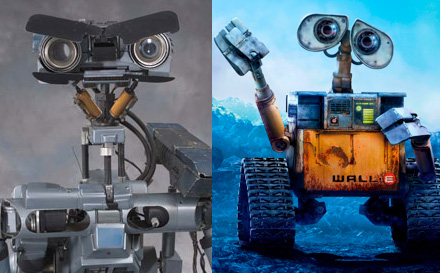 The original film told the story of a military robot who runs away from the government after developing a conscience and a personality, the result of being hit by lightning. The good news is that the original screenwriters/creators S.S. Wilson and Brent Maddock have been hired to pen the remake. Apparently the film will be similar in theme to the original (ie the peace message), but the producers say it will factor in advances in technology. So basically, we'll probably have a stupid looking computer generated advance shape-shifting robot... uggg.
Discuss: Do you want to see a remake of Short Circuit? Will they ruin it?
source: variety