Superman Vs. Spider-Man Film Announced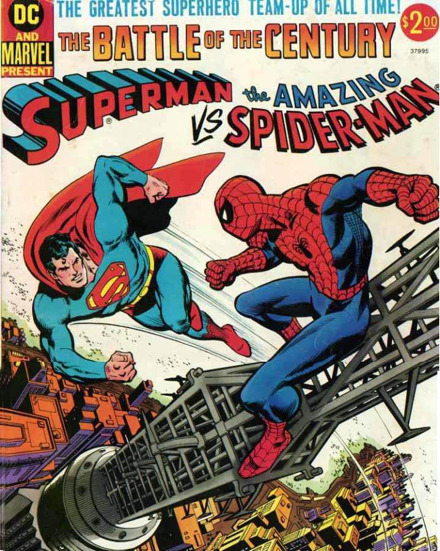 As you've already heard, a monumental decision was passed by the court earlier this week. Time Warner lost the Superman copyright rights to the heirs of Jerome Siegel. We speculated that this could put the Bryan Singer-helmed Superman sequel The Man of Steel and the already troubled Justice League of America in jeopardy... And it has.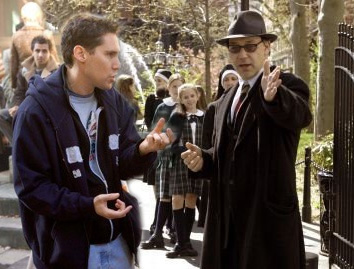 Apparently Joanne Siegel, Mr. Siegel's widow, has other plans for the future of the popular superhero. Variety reports that Siegel has signed a contract with Marvel Studios to bring a Superman vs. Spider-Man movie to the big screen by 2012. Siegel will serve as a producer on the project, and has decided to go a very nontraditional route.
Bryan Singer and Sam Raimi have both been signed to co-direct the epic crossover film with Singer directing the Superman/Clark Kent sequences, and Raimi directing the Spider-Man/Peter Parker sequences. The two directors will collaborate on the collisions and action sequences which feature both worlds. Alvin Sargent has been hired to pen the screenplay adaptation.
JoBlo broke the news earlier tonight that Jake Gyllenhaal will be replacing Tobey Maguire as Peter Parker/Spider-Man. Brandon Routh will NOT be returning as the Man of Steel.
"Christopher Reeve set the stage. There is no one else I can imagine as as Superman," said Joanne Siegel, who went on to reveal a sure to be controversial move to recreate Christopher Reeve's performance using the latest performance capture and computer generated effects. "Spider-Man was almost entirely computer generated, and now will the man of steel. It should look seamless."
Joanne Siegel is working with the Reeve family to secure the rights to Christopher's likeness. It is expected that a portion of the profits will go to Reeve's charity. Superman vs. Spider-Man, the planned first in a trilogy of Superman vs. Marvel superhero crossovers, will be shot and distributed in Digital 3D.
"Imagine Spider-Man swinging through Manhattan, leaping off the screen into the audience," said Kevin Feige, Marvel Studio's President of Production. "We have engineered new technology that will bring a true theme park experience into the multiplex."
Rumor has it that real time effects such as silly string web-shooters will be installed in theaters showing the film. The effects would coincide with specific moments in the film, to give a true 3D experience.
Marvel is hoping to release the film worldwide on April 1st 2012.