Cool Stuff: The Cinedom In Cologne, Germany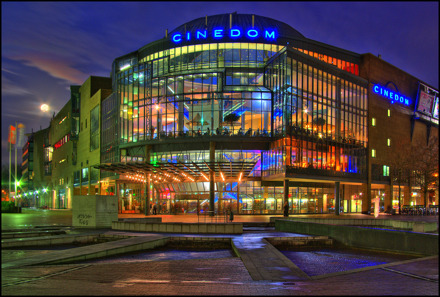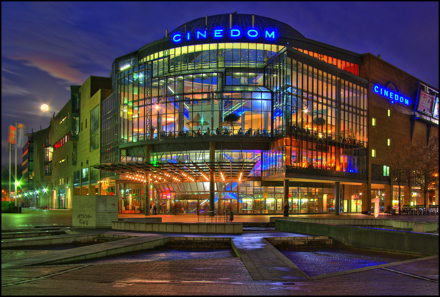 Lately on /Film we've profiled a couple movie theaters as part of our Cool Stuff feature: Tha Alamo Drafthouse, the coolest movie theater EVER, and the AMC Pacific Place Cinema, the coolest looking movie theater in Hong Kong. /Film Reader Xavier Maury told us to take a look at the Cinedom in Cologne, Germany: "I lived there 7 years and it was a pleasure going there."
The Cinedom is Cologne's largest movie center, offering more than 2,300 seats. The multiplex houses 14 theaters, each ranging from 100 to 705 seats, two of which can play 70mm prints. All of the theaters and seats are covered completely in black. The largest hall features a 75 foot wide screen. Each theater is Lucas THX certified, Dolby Surround in all halls, in addition to DTS in halls 4 and 9.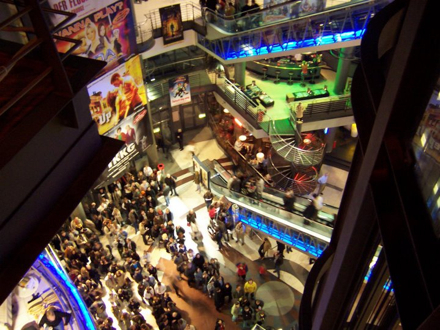 From what I can tell, the Cinedom doesn't offer any special added features or special events (outside of the occasional movie premiere). Ticket prices range from $6 for Children up to 11-years-old, $8 on Cinema day (Monday, Tuesday, Wednesday), and $13.50 on weekends.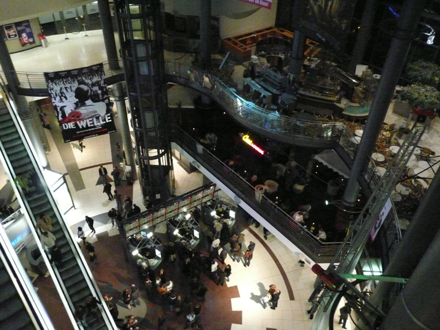 The theater is divided in to three floors, all of which have wheelchair access and a large glass elevator. The lobby features four restaurants: Pizza Hut, Ocean Drive, La Gelateria (Ice Cream fresh daily and Italian coffee specialties) and Casablanca Bar & Restaurant. What makes the Cinedom so cool is the architecture, which can be seen in the photos below. Or you can take a virtual 3D Quicktime-VR tour of the Cinedom.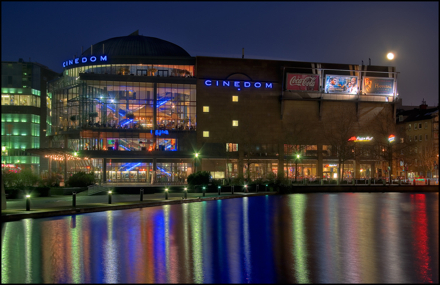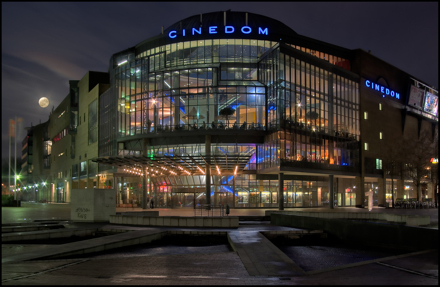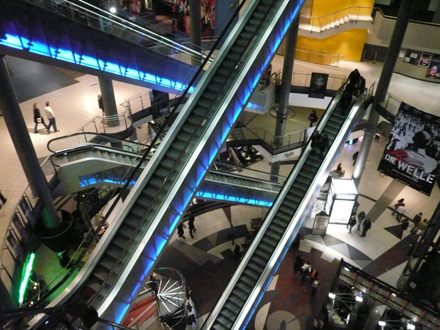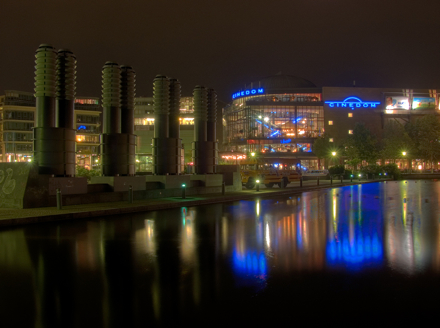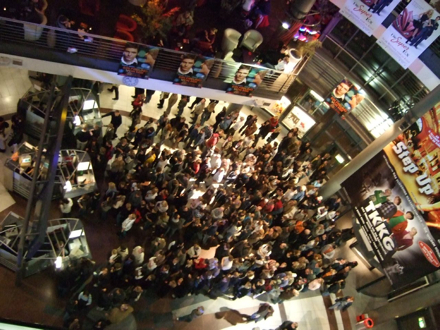 Cool Stuff is a daily feature of slashfilm.com. Know of any geekarific creations or cool products which should be featured on Cool Stuff? E-Mail us at orfilms@gmail.com.